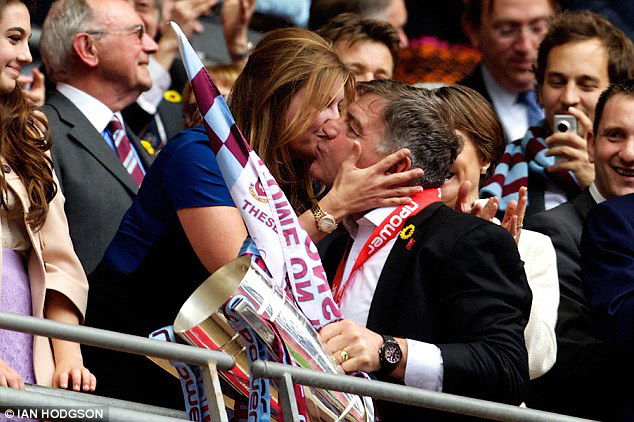 Vice chairman Karren Brady's intervention in the thorny Sam Allardyce debate is concentrating minds in the Hammers boardroom.
The outspoken Lady Brady of Knightsbridge made in clear in her Sun column last week that she was a big Sam supporter and would be fighting his corner at the end of the season review meeting.
And with the board still compiling a list of possible replacements nobody is in the mood to have a massive punch up!
The final ten games, however, remain utterly crucial and although there has been no slowing in the drawing up of a managerial shortlist, the vice chairman's remarks have resonated in the Boleyn corridors of power.
Brady had written: ""Dinner with a bookmaker, he would hate that term, probably prefer statistic entrepreneur!
"Anyway, he tells me he is currently working out odds on the end-of-season managerial roundabout. His lowest odds are Steve Bruce moving to Fulham (or slightly longer to Wigan), Steve McClaren to Newcastle and another high-profile manager to Sunderland.
I have no idea at all about all this. Except I suspect the boss moving to Sunderland won't happen, especially if I have something to do with it!"
We were told exclusively this morning: "Her column raised some eyebrows among important players particularly as it was so public.
"The club do fancy Marcelo Bielsa but there are risks attached and the owners aren't normally seen as risk takers.
"A huge amount rests on the last ten games and as has always been the case, finding a suitable replacement. The big variable in the situation is whether Sam Allardyce decides he's had enough. That os more than possible"