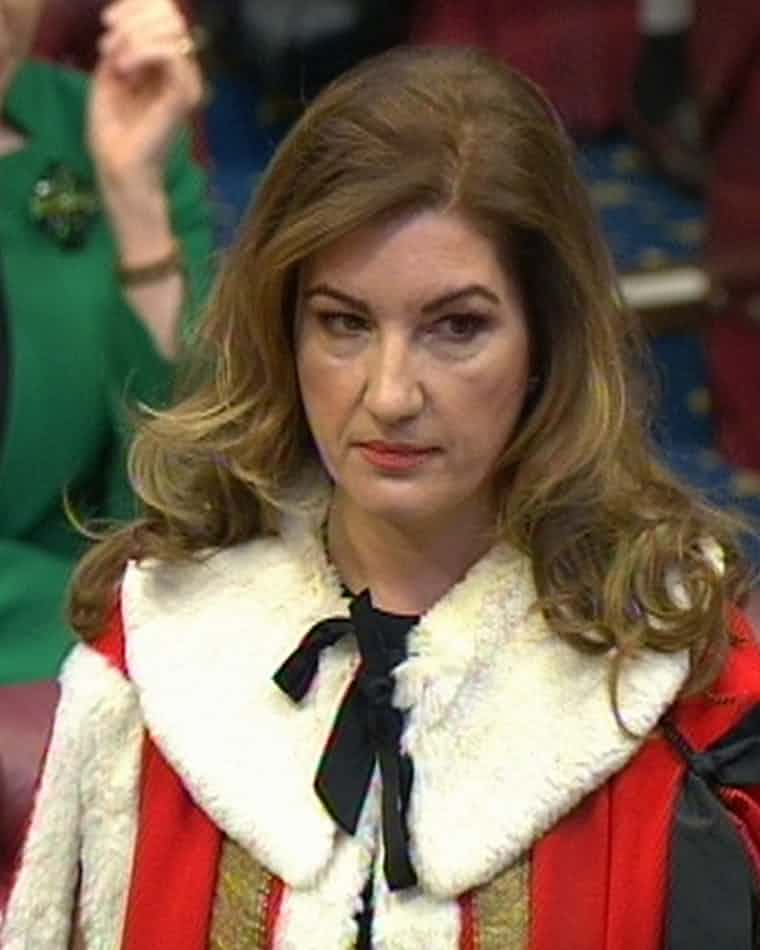 "We have some problems at the London Stadium caused to a degree by the terms of our lease, which we are tackling, but also by malcontents and keyboard warriors."
Karren Brady May 12, 2018
Karren Brady eh?
Maybe she reckons West Ham United is an extension of The Apprentice – a programme I never watch – but where I believe you can say what you like about anybody. Boring and past its sell-by date.
And that of course leads us straight back to Karren Brady rather neatly doesn't it – past her West Ham sell by date and boring, via her column in a certain red top tabloid newspaper which earlier in the week – in fairness, among others – was suggesting  that Roy Hodgson was after a rather badly injured Michail Antonio.
Did her column contain any reference to that?  Did the ghost writer, reporter, sub editor, or whoever bears the heavy responsibility for ensuring these words see the light of day, consider asking the question?
Doesn't seem so because that – it would appear – is hardly the point of this column.
Instead it seems to act as an outlet for views which in turn allow her the opportunity to blame "keyboard warriors" disturbing the West Ham peace,  upsetting Leicester City and hoping S..s win the title.
I find myself in total agreement with WHUISA who tomorrow (Sun) will hold a vote of no confidence in her via a motion which reads in part:
The ignorance and arrogance of this statement, in addition to others made in this and previous seasons, indicate that her position as vice-chairman of West Ham United is untenable.
She has fundamentally failed to deliver against any of the promises made when justifying the stadium move, and her continued inability to either understand or respond to justifiable fan grievances prove that she is no longer fit to hold her position.
Therefore we, as the West Ham United Independent Supporters Association, have no confidence in the current Vice-Chair of the club and call for an immediate end to the Sun Newspaper column for the good of the future of our Football Club. 
The problems which she claims are being "tackled " at the stadium are in fact heading for a court hearing in November – effectively over increasing the capacity.
There has been one 45 minute meeting between the Mayor of London and Ms Brady after months of correspondence. Result: Nothing.
This is not her fault in fact given the attitude adopted by Mayor Khan but in these circumstances the use of the word 'tackling'  seem extreme.
Her comments about West Ham's "keyboard warriors and malcontents" are awful and not needed at a very sensitive time in the club's history. Her grasp of PR is indeed far less than shaky.
The fans have the right to feel pretty put out by those words and it comes as no surprise that the first test of the relationship between a board member and WHUISA is being put to the test tomorrow (Sun) via this no confidence motion.
It was all so entirely pointless to use such words at the end of a desperately wearying season when so many incredibly important issues face the board and after the enormous relief of PL survival. Why this for God's sake?
Another Saturday…another soap opera…created out of an column which adds nothing to the game we all love.
Conclusion: For God's sake give it the elbow – it's an  embarrassment, of no use whatsoever and doing far more harm than good to the club.