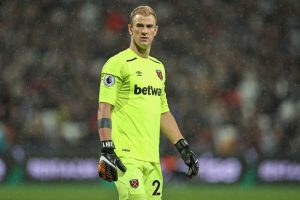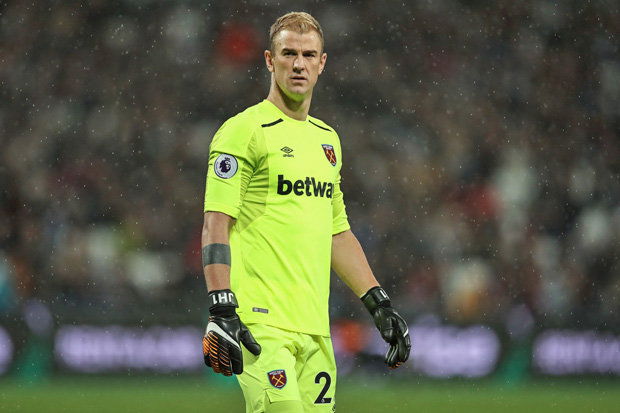 Arsenal 4 Irons 1
It was a brave performance for a long time before the Hammers simply fell apart in the face of some great football – helped by defensive blunders form the north Londoners.
And at the end of it all the reality is that we remain six points clear of the bottom three having a game in hand on Stoke who drew with Burnley whilst Southampton were otherwise involved in the FA Cup.
It looked for a very long time – 82 minutes in fact -as though we would escape with a point but so sadly it was the teenager Declan Rice, in attempting to leave the  ball for Joe Hart – who will shoulder the blame for the Gooners getting their noses in front at 2-1.
But for a string of fine saves from Hart it might have been worse but sadly teh four goals will be seen another condemnation of the man – on this occasion they shouldn't.
Earlier Monreal had seen his goal cancelled out by a wondrous Arnie strike before Ramsey's effort, after the defensive mix up, and a couple from Lacazette put paid to everything we'd fought so hard to achieve.
Arthur Masuaku has to take some blame for the first goal when he was on the post but backed off from Monreal's drive.
In fact Arthur had an often diappointing game with errors at the back and no serious penetration when moving forward where Arni was again the main man, getting in behind and causing real issues.
We still look okay in terms of the relegation scrap with Stoke needing to win two games from their last three and Southampton the same from their final four.
Remaining games: HAMMERS; Man City (h), Leicester City (a),  Manchester United (h), Everton (h).
Southampton: Bournemouth (h), Everton (a), Swansea (a), Manchester City (h)
Stoke City: Liverpool (a),  {Palace (h), Swansea (a)