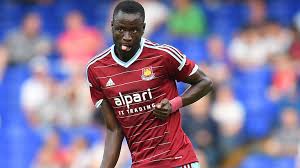 By Rich Sprent
Ok the last minute  defeat was disappointing but there was one thing we should be celebrating in particular from yesterday – Cheikou Kouyate.
Combative  and athletic, this lad looks a real discovery, and we should all give the guy some recognition for his all action display.
He put his neck very much on the block before the game when telling the world at large – via the national press – that he wants to emulate Patrick Vieira's Premier League career.
Before your home debut in this league that was brave in the extreme but on the strength of what we saw yesterday, he certainly has the right attributes to ride that path.
He held his defensive position well, breaking up attacks and then successfully hunting down possession with the efficiency of the former Arsenal midfielder.
This performance showed that already he is something of a sight to behold. There were a few brighter spots to celebrate yesterday and Kouyate was probably the  brightest of them all.