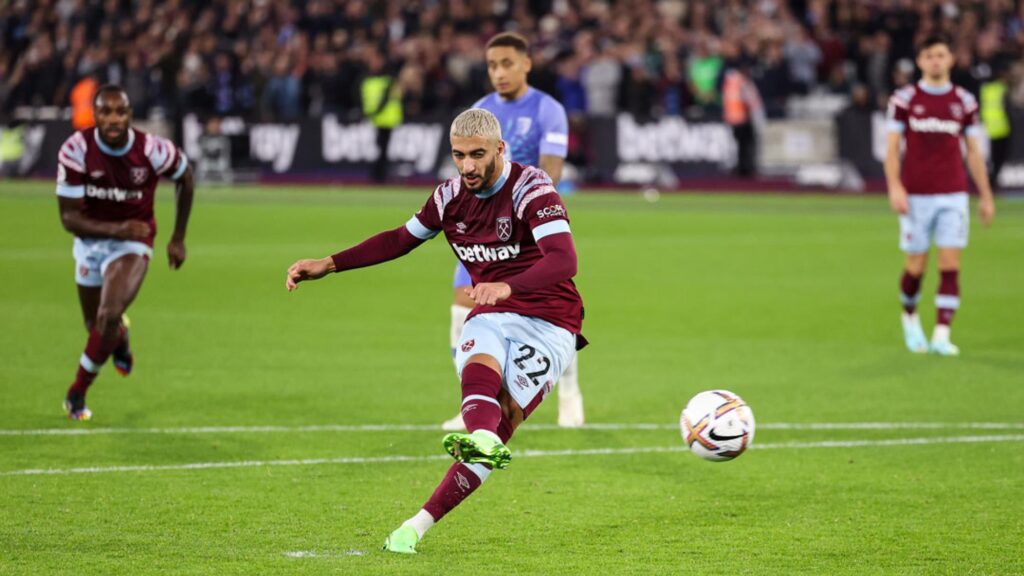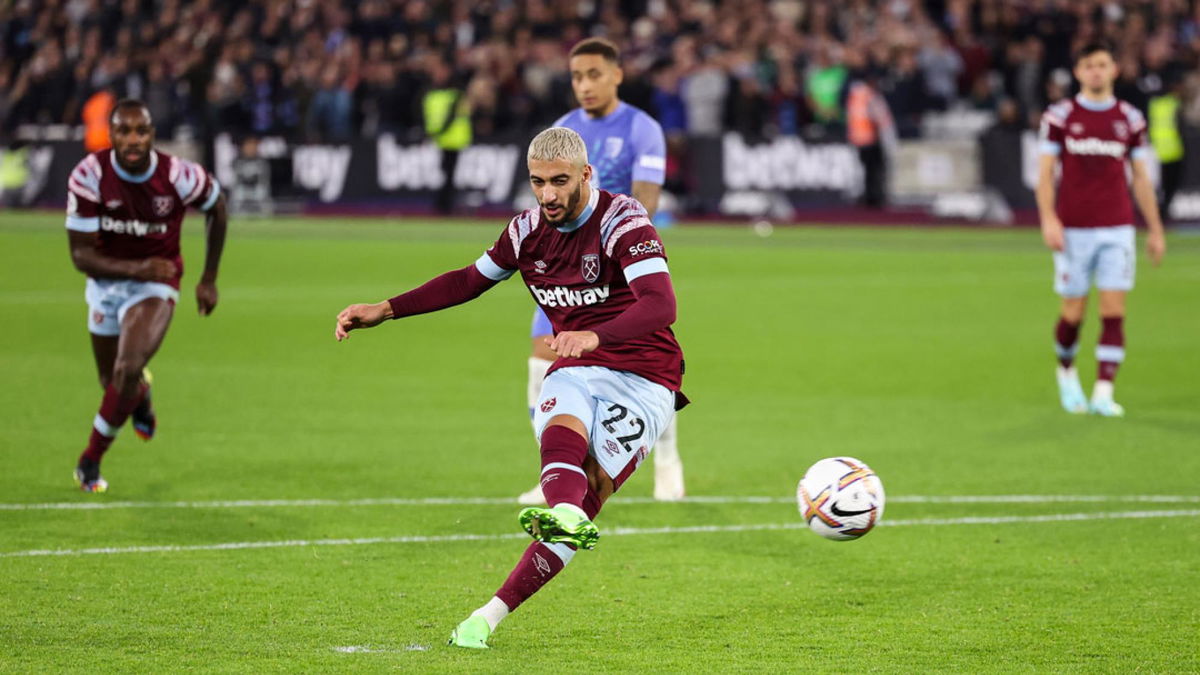 Said Benrahma may have enjoyed his best ever game in a Hammers shirt against Bournemouth and was delighted that his hard work and perseverance paid off.
Named man of the match, Benny was here there and everywhere carrying a serious threat and ended the game with his first goal in eight efforts – from the penalty spot.
Benny hasn't always shown the sort of consistency that may have been required but this season things appear to be coming together really well for him and last night he looked very good indeed.
There was certainly a time when he was hardly at the top of the manager's pecking order but finally the £30 million the club paid for him is beginning to look a real investment.
And after the game he was happy to discuss his growing confidence and the assistance he is receiving from the backroom staff telling the official site that he was feeling in very good nick indeed,
He said: "It was a great night! Back in the starting eleven. It was good. I've been waiting for this; I've worked hard to get back into the starting line-up and it paid off tonight.
I played the full 90 minutes, got on the scoresheet, my legs felt good; it's really great for my confidence. I'm happy because it's not easy… Tonight, I had to find my confidence, but I worked hard and was able to respond on the pitch."
" I felt good on the pitch, and that gives me the confidence to work even harder in training. It all paid off tonight. Even if I was a bit wasteful at times, I'm happy, I felt healthy and I'm getting my sensations back."
"I always try to give it my all. I've got a good relationship with the coaches; they know how to boost my confidence; they know what I'm capable of. Bit by bit I'm feeling better and getting my sensations back."
I hope we keep winning because we started pretty badly, although we've played well at times. We have to keep taking it game by game, we have great players…"