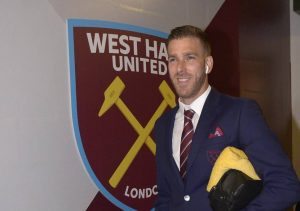 Adrian's future at West Ham looks to be a thing of the past.
And despite the club having to juggle the finances to fill key positions with a goalkeeper lower on their priorities than perhaps he was a month ago, he needs to be allowed to move on.
The Spaniard has suffered two hugely frustrating seasons where neither Slaven Bilic or David Moyes showed too much faith in him.
That wasn't their fault of course as his form had been more than dodgy.
But when you lose your place for a long stretch to Darren Randolph and later to a significantly 'past it' operator like Joe Hart you may have reason for complaint.
Equally, he should not be put in a position where he is likely to  suffer the same fate behind Lukasz Fabianski who despite all the "he's here to provide competition" stuff is clearly set to become No1.
He has been a fabulous and uncomplaining servant but whichever way you look at it, Adrian is on borrowed time during the final year of his contract and would be foolish to agree another deal in these circumstances.
So for his sake and the stability of our future, go get the second keeper and let the guy move on.