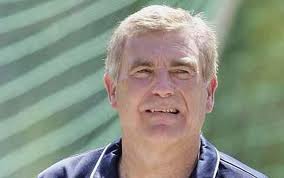 Trevor Brooking has told the West Ham squad they have a real chance of winning a trophy this season and should "have a real go" in the FA Cup.
Brooking wants the team to make amends for their early Capital One Cup exit by making a real bid for FA Cup glory.
The 65 year old said: "I'm a traditionalist respect of the FA Cup. I was lucky enough to score the winner the 1980 FA Cup Final but that's a long time ago.
"You never lose those memories and I just think the current generation would find a cup run really exciting."
"What is really important is that we stay in the Premier League for the next couple of years and this season I can see that happening because the squad is definitely stronger than at this time last year.
"If we can end the season in mid-table, then we're only one season from the move and the feel good factor will be there."