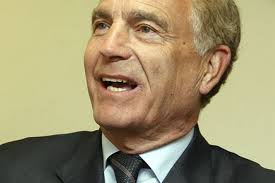 Sir Trevor Brooking understands the "hesitancy" of long term fans over the move away from the Boleyn.
Brooking – one of the club's best loved players – understands perfectly how some feel about the move to the Olympic Stadium.
But he believes the board have made the right decision and doesn't think there will be too many who would argue that it's  not the right move.
He said: ""Traditionally, if you've been a fan for a long time you would have been a bit hesitant about moving away from the Boleyn Ground but it's not the easiest place to get to and from.
"The rail links to Stratford are fantastic and with the club having almost 4,000 corporate seats and with Canary Wharf and the city so accessible, people can come regularly to the Olympic stadium and host clients.
"The big query was would we able to fill 54,0000 seats but with that sort of capacity it gives the club the opportunity to offer a really good pricing structure and flexibility with the result that some people will probably pay a lot less to go to the new stadium than they are currently forking out.
"When the opportunity arose of moving to the Olympic Stadium I don't think there would have been many in the board's position who would have said it wasn't the right move."