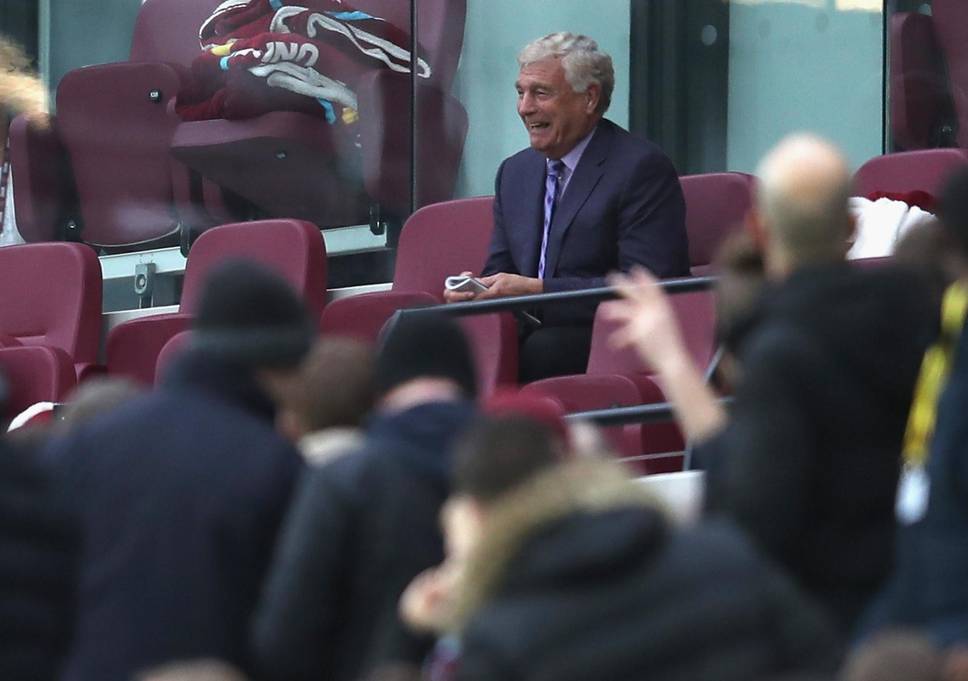 Sir Trevor Brooking has told the London Standard that he was left saddened, shocked and frustrated in the London Stadium Directors Box and has called on supporters get behind the team tomorrow.
Brooking wrote in the London paper "A number of people have asked me how I felt sitting in the directors' box at the end of the last home game against Burnley. The newspapers all published the photograph of me sitting alone, surrounded by empty seats.
I would summarise my emotions in just three words: shock, sadness and frustration.
I know that feelings had been running high for many of our fans, but it shocked me to see some resort to throwing coins and objects. Many of the guests – including Bobby Moore's daughter, Roberta – were forced to head into the lounge for their own safety. It's certainly a sad day when the family of our greatest-ever player has to leave a match dedicated to his memory.
This was all taking place while the game was going on, and after the team had gone a goal down with 25 minutes to play. It meant that the players' focus, energy and concentration was drained, leaving them with no chance of recovering the deficit in a match in which – until the pitch invasion – we still had a chance of getting a result from.
I always believe fans should be entitled to air their views. If they want to protest, yes, that is their right. But it should not be done when it can adversely affect the performances of Mark Noble and his team-mates.I find it difficult to see how anyone could feel that the type of violent demonstration we saw is going to help the club we all love.
I said the day after the Burnley game that any supporters who don't feel they can back the team for 90 minutes should stay away for the time being – and I stand by that.
If you are a genuine West Ham fan, then any grievance or issue has to be put to one side while the team are trying to battle clear of the bottom three.
The players, of course, have a responsibility, too. They will be aware that their performances need to improve and, of course, that does put pressure on them. But adding to that pressure by creating negative vibes in the stadium certainly cannot help. I have heard suggestions that some supporters would welcome relegation as an opportunity for wholesale change. Frankly, that is nonsense."