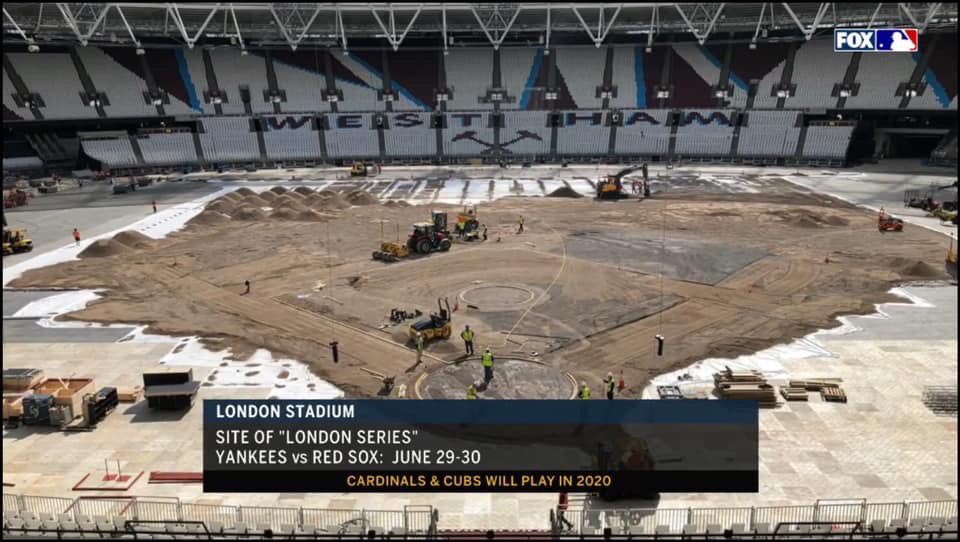 Bulldozers and earth movers have moved into the London Stadium to transform it into a baseball park. Tons of sand has been laid on the protective plastic on top of the pitch to create a ballpark for the MLB London Series.
The London Stadium is the first venue in Europe to host Major League Baseball. The MLB's London Series 2019, will see the sport played in the UK for the very first time, as part of a double-header between baseball's two most-famous teams over the weekend of 28 and 29 June 2019.
Baseball requires a unique configuration which will add extra costs to transform the venue and the MLB have been given preference rental rates to attract them meaning the event is likely to lose more money. In a double whammy, the music concert season has been shorter this summer missing out on further potential revenue which could have helped reduce losses. The project has been described as a vanity project for the Mayor of London by one insider with no real business case.