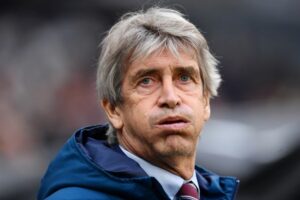 West Ham head for Burnley with Manuel Pellegrini readily admitting we are in – to use one of his favourite words " a bad moment and desperate to end a terrible run of form.
But we've been here before many times and this really is the moment to start believing.
Last season's start was worse and yes we expected better but let's put the hobnail boots away and get behind the lads and manager AGAIN as we always do!
The reality is that when you enter November without a win since September and earning only two points from five games there's more than a problem.
But even the most desperate pessimist would surely admit that somewhere down the line this will come to an end and there can be no better place than Turf  Moor – where the Clarets are a  team on a pretty desperate run themselves. This is an opportunity
Pellegrini – questioned about the situation – could hardly be anything less than entirely honest and said: was asked about the team's form saying: "It's a very bad moment without any doubt."
"I always try to be optimistic, put my target as high as I can. West Ham must fight to be in the upper part of the table."
"The Premier League is very tight this season. You have three points between eight or nine teams. But of course we need to improve and we want to be in another position."
With Fabianski being out for at least another month, sat on the sidelines, we have to continue on with Roberto who who has come in for much stick.
Jack Wilshere again may sit this one out and will be assessed during training and of course Michail Antonio won't be back until after the international break.