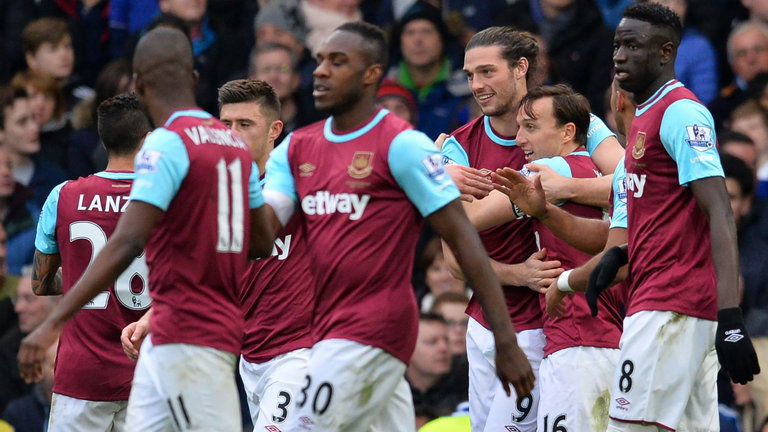 The pressure simply becomes more and more intense.
Burnley managed to grab a 1-0 win over Stoke this evening which pushed the Irons a place further down the table into 15th and they have now probably officially joined the relegation scramble.
George Boyd scored the goal which ended the the Clarets seven match win-less run and piled the pressure on ur boys to get something at the Emirates tomorrow night.
In the hope of bringing an optimistic note to this increasingly troubling scenario  regular readers know that I have regularly pointed out that stats show a very limited number of 'doubles' being performed during any given season.
I also believe – as a long long term Iron – that it would be entirely West Ham for the lads to go out and grab something tomorrow night.
Nothing much is expected and hopefully like Hull when that's the case the sky can be the limit as they showed when getting results against Liverpool and Man U. It's the "nobody expects anything so there's nothing to lose" mentality at work.
Tomorrow's key fixtures from a West Ham perspective are these:
Hull v Middlesbrough
Southampton v Crystal Palace
Swansea v Spurs
Liverpool v Bournemouth
Because I'm still mad enough  to never back against West Ham I'm going for a 2-2 draw at the Emirates with Carroll and Antonio scoring!
COYI