Sam Byram was launched into the deep end on Saturday evening against one of the Premier League's top sides.
It was an entirely unexpected debut for the recently signed right back who appeared for Carl Jenkinson after he had given away a penalty and went off injured.
Fans at the ClaretandHugh site and Facebook Group have reacted to the 22 year old's performance.
Here are a selection of their comments.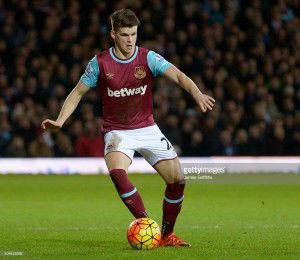 O Watched him in his interview. He looks so young yet such a mature performance yesterday. Well done Sam Byram 
O A brilliant mature debut. Got to be one of the best I have seen. A pure bonus. 
Well done young man. Sometimes it helps to be thrown in at the deep end and you played very well against a top side.
O You're one of us now and you know what we are all about, You won't find this at any other club. Great debut, great signing
O I thought he was outstanding & I can barely remember him doing anything wrong at all. His passing was great and he looked cool and calm … A wonderful start for him in the Claret & Blue
O Very impressed with this player. Looked as if he had been with us for ages. No integration issues, no pace problems, just a little inexperienced on a couple of plays. Did not deserve a yellow at all,