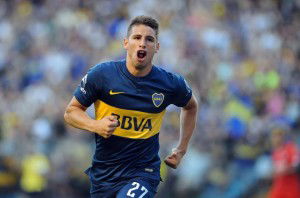 Spanish journalist Cesar Luis Merlo  is claiming tonight that Jonathan Caller is close to a six month loan with West Ham. Meanwhile another Spanish journalist, Lorena Gonzalez claims "The future of Calleri is between the Seville and West Ham. A decision  will be made tomorrow" 
Calleri has said goodbye to São Paulo after the club's elimination from the Copa Libertadores on Wednesday night. His loan contract finishes on 30th July.
He told press yesterday "Yesterday I informed Patón [coach], the president and my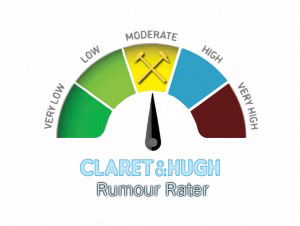 colleagues it was my farewell, but I didn't want to say goodbye like that. I thought I would have a chance to play the final [of Libertadores]. I'm thankful, I was very well during these six months, and it was better than what I had expected."
Calleri has been called up for Argentina squad for Rio Olympics along side Hammer Manuel Lanzini. The 22-year-old  scored 12 goals in 24 appearances for Brazilian club Sao Paulo on loan last season.
Calleri was previously at Argentine club Boca Juniors, scoring 16 goals in 41 appearances, before moving to Deportivo Moldonado in Uruguay.