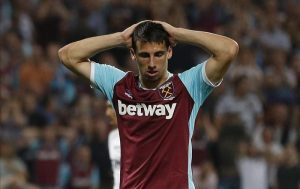 Jonathan Calleri claims he would return to Argentina tomorrow given a chance.
He was interviewed by the Argentine Radio show Perros De La Calle this week and spoke of how much he'd like to go back to Argentine to play at his former club.
"I'd like to return to Boca tomorrow, since I arrived there, everything was very intense, but always a beautiful pressure. Boca was the top of my career."
When still at Boca, he was bought by a mysterious group of agents who had him signed for Uruguayan side Maldonado.
Calleri never made a single appearance for Maldonado, who play their matches in front of crowds of less than 300 in a ramshackle stadium located in Uruguay's seventh most populated city. Since 2009, when the club was sold to unidentified foreign investors, they have spent almost £28m on players but never quite managed to win promotion in a division where average salaries are around £300 a month.