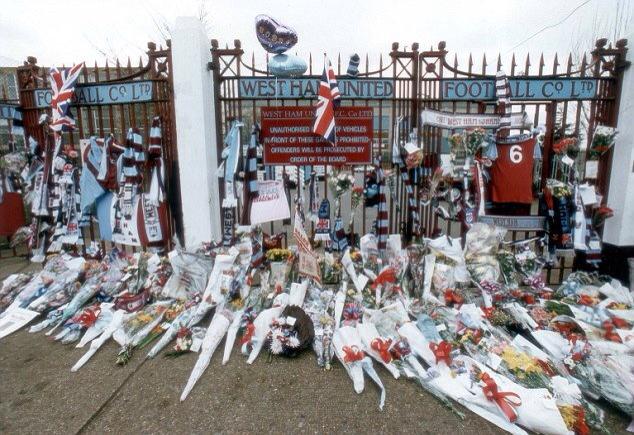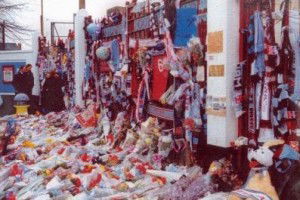 Claret and Hugh Historian, Nigel Kahn has made us aware of a social media campaign on facebook to remember Bobby Moore on the anniversary of his death for the last last time at the Boleyn Ground before we move.
Nigel told us:  "I saw this randomly on facebook, it could be a good thing but needs club's help and agreement.
February 24th is the 23rd anniversary of Bobby Moore's death and is also the last with West Ham at the Boleyn. It would be great if the club closed the JL gates on the 23rd Feb until the following Saturday to allow fans to lay tributes in the same way they fans did 23 years ago.
"They can open the gates by the north stand to allow access to car park and for Hotel guests. Just imagine the gates closed on the Sunderland game, filled again with flowers,  shirts and pictures. This image is almost iconic last time this could ever be reproduced for the Hammers favourite Son at his ground."
David Sullivan's sons Jack and Dave have since tweeted support of this facebook campaign this evening.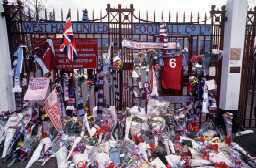 The facebook campaign appeal says:
"This is an appeal to all football fans not just West Ham fans !"
"On the 24th of February this year, falls the 23rd anniversary of England and West Ham's greatest ever captain's death. This Is the last time this can ever be done as next year they won't be there , so let's fill theses gates and Green Street with all the flowers and tributes possible , Come on you Irons and all football fans let's give him one big last sign of our love and respect , please share he was our nation's captain"