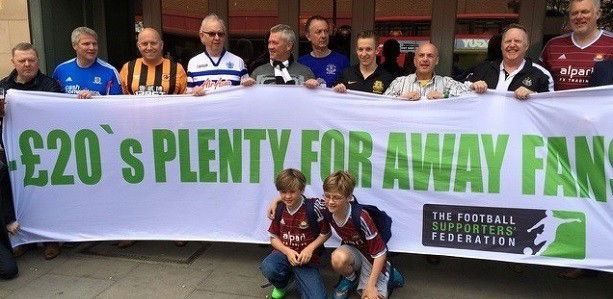 Premier League clubs are set to meet on Wednesday 23rd March for one of their regular shareholder meetings and away ticket prices will be on the agenda again. 
At the last Premier League shareholders meeting in February it was reported that 12 or 13 clubs were in favour of a £30 away cap on tickets. If 14 or more clubs vote in favour of a cap it becomes Premier League policy. It is not known which way West Ham voted in the last secret ballot. When asked by the Guardian newspaper West Ham's press office responded "We do not take part in surveys."
ClaretandHugh understand the board do not to support the general idea of having cheaper tickets for away supporters while home supporters pay more for their tickets.
The Football Supporters Federation (FSF) are calling for  a weekend of action – Saturday 19th March and Sunday 20th March.
You can find more information at http://www.fsf.org.uk/latest-news/view/twentys-plenty-weekend-of-action-19th-and-20th-march