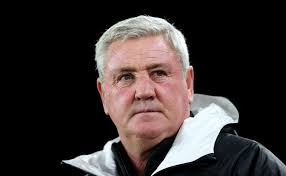 It's hard not to agree with Newcastle boss Steve Bruce who today has declared that the League should be cancelled!
Commenting this morning Steve said: "We've prepared for the (next) game and people talk about it being behind closed doors but if we play football it's for one thing – the supporters.
"For me, suspend it, shut it down and rearrange it for another date when the situation is clearer."
It's becoming impossible to keep up with the number of cases cropping up in the game but they're are problems at Arsenal, Chelsea, Manchester City, Leicester, Everton and as a result, the players of the teams they have met recently could well be affected.
Thus this now goes beyond whether games are played behind closed doors and more about whether the games can be played at all given the current rate the disease is spreading at. Will enough players be available?
Looking further into Steve's suggestion that the League should be cancelled and played later, one big question arises:  HOW AND WHEN CAN IT BE COMPLETED?
On the basis that the epidemic peaked in China after four months, and who knows how long it will take to disappear , one wonders whether a time table can be worked out for the rest of this season's League to be completed AT ALL.
Indeed, looking further ahead one wonders whether next season's can be started on time and what about the transfer window – do clubs sign players from Italy and badly hit countries?
So many questions – no answers.
This is not scaremongering but the realities as we understand them and the suggestion of voiding the league for the first time since 1939 seems to become a reality.
It is a realistic prospect with no champions or clubs promoted and none relegated.
Should that happen it will be a dreadful outcome although from a West Ham point of view fans will be pretty happy.
We are into crazy times – nothing is impossible!
COYI