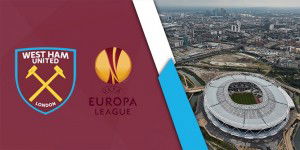 The Europa League tickets are now on sale to season ticket holders BUT  those in the lower West and North Stand have found their tickets are not available on the ticket office.
West Ham are being cautious in not selling tickets in the lower South, North or West Stands before a new air skate system is deployed next Monday to move the retractable seating system into football mode.
ClaretandHugh was told  the stadium owners, operators and West Ham are confident the new system  will move the seats closer to the pitch before Thursday 4th August but as a precaution no seats will be sold in those areas until their safe movement is guaranteed.
That means around 10,000 season ticket holders cannot purchase tickets for the Europa League game at present but can on Friday afternoon. Season ticket holders in the East Stand or the upper tiers have until 12noon on Friday 22 July to reserve their tickets.
West stand and North Lower Stand Season Ticket Holders who do not have to access to their regular seats for this fixture will have a priority window to purchase alternative seats. beginning at 3pm on Friday 22 July and finishing on Wednesday 27 July at 5pm 
With 52,000 season tickets holders and a maximum capacity of 54,000 for this European game, West Ham are banking on a number of people being on holiday, or unable to attend make up the 10,000 seat shortfall of the lower tiers, being restricted from sale.
ClaretandHugh understand these 10,000 seats in the West and North tiers are highly likely to put on sale at later date closer to the Europa match once they can guarantee the stands can be successfully moved.
Stadium owners E20 Stadium LLP and stadium operators London Stadium 185 Ltd would face massive compensation claims from West Ham should the lower tiers not be ready in time so they have every incentive to finish the job on time. West Ham would be able to claim any lost revenue for seats they could have lost at full price.
Season ticket holders in the lower tiers like myself must decide whether to buy alternative seats from this Friday or take a gamble that the lower tiers are put on sale closer to 4th August.