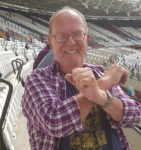 CandH Exclusive By Hughie Southon
Vladi Coufal looks certain to be rested for the match against Manchester United on Wednesday evening at Old Trafford.
The right back has been showing improved form but according to manager David Moyes  injured a heel in the victory over Nottingham Forest in the victory at the London Stadium.
However, Claret and Hugh has been told that the Czech Republic defender has been playing with an injury issue over the last few weeks.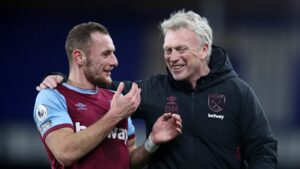 It's a credit to the player that he continued yesterday but was finally taken off at half time as he simply couldn't continue.
Ben Johnson switched from left back to right back and looks certain to continue on that side of defence against United.
And a key source at the London Stadium told CandH: "Vladi has had a problem for a few weeks and has only been at 90 per cent so credit to him on his performances.
He has been playing with an injury and after yesterday's game was about 10 per cent worse than over the last couple of weeks.
We need him now we are playing midweek matches every week but he could miss Wednesday although he is the type of character who will always push himself to be involved."