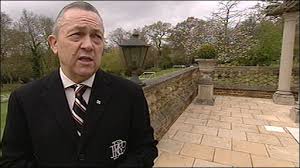 David Sullivan has made it clear that despite fresh speculation there are no serious financiers ready to invest in the Irons.
Stories have emerged that a Qatari Royal family is again showing an interest in the club.
And we can expect 'more of the same' on the Irons grapevine as the move to the Olympic Stadium edges ever closer.
But Sullivan – in his first major interview of the season – told Claretandhugh exclusively: "There's no truth in that at all and if they were to be they have not contacted us."
Sullivan and his co-chairman David Gold have never made any secret of the fact they would welcome investors but DS insists there has been no contact with anyone that could be taken seriously.
He said: "As far as the Qatari royal family is concerned we would welcome them with open arms as long as they had the best for the claim as their aim. We've always said we'd like other people to share the burden."
And he made it clear that he was constantly being approached 'Walter Mitties' who claim to be interested in getting involved financially.
He said: "Yes, we do get three or four 'Walter Mitty' type people a month approaching us.
Bt none of them really have the huge sums needed to be involved in a PL club these days.
Most want publicity, free VIP tickets to matches or try to buy shares at a ridiculously low price etc – they are complete time wasters.
"We have no desire to sell the club, but we would sell part of it, with 100 per cent of any money going into the club not us, to spread the load IF the right type pf person approached us.
"We've always said that, nothing has changed."