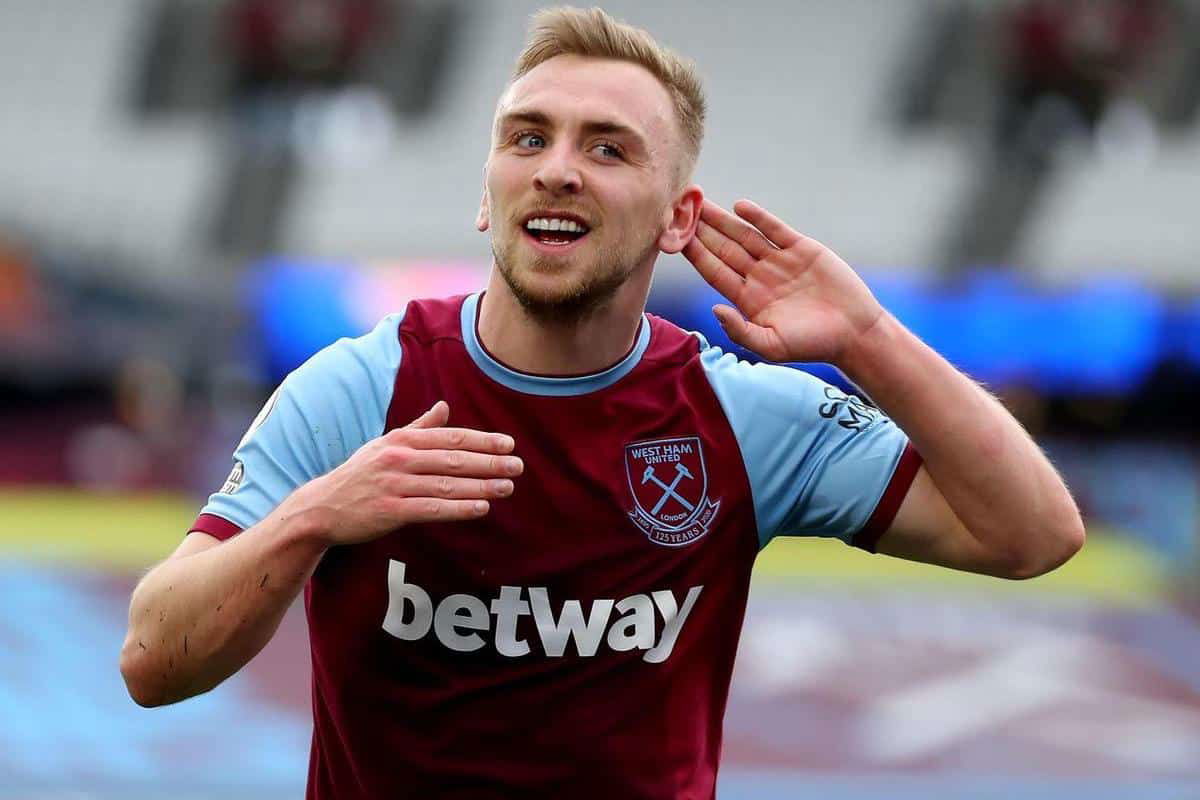 CandH Exclusive by Hughie Southon
Jarrod Bowen may well be out of action for another week or fortnight – MINIMUM!
There is no chance of him playing against Villa today and he will need a miracle recovery to be available for either the Europa Cup second leg match against Sevilla on Thursday evening or Spurs next Sunday.
Sadly, it's still unclear what the problem is beyond heavy bruising and the club's medics are doing all they can to discover the extent of the issue.
As reported here the player has received a second scan which, like the first, showed no damage beyond what was already known so the mystery has now taken on a wait and see scenario as the club try to get to the bottom of things.
A London Stadium source explained exclusively to CandH: "It's not black/white. He took a massive kick on his ankle causing massive bruising/damage. Due to the intensity of the kick its taking time and it was only eight days ago,
Sadly looks 7/14 days away, but its not a precise science and not going quite as we planned or hoped and it could be  more. "