ClaretandHugh makes no apologies at all for posting another blog on Jermaine Defoe given the nature of the emotions expressed within it from one of our website followers.
He announces himself merely as  'John' but his expressions of approval for Jermain Defoe and his feelings for young Bradley Lowrey touched a big nerve over here at CandH Towers 🙂 as it did with other readers of the site.
Thanks John – this is beautifully put – and sums up exactly the thoughts of every decent Hammers supporter!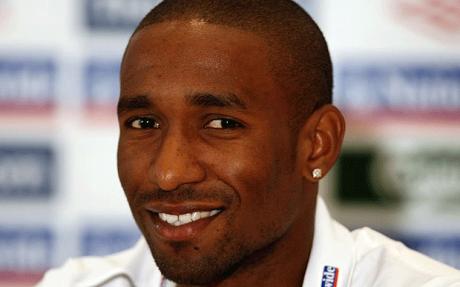 You know what, young Bradley puts it all in perspective doesn't he?
The young lad will die soon, and I'm sure he knows it, his brave parents certainly do, but look at his happy smiling face, look at him behaving just like the football loving kid that he really is.
Look at the dignity his parents show at the England match and look at Bradley's "best friend forever" Jermaine Defoe, holding back his emotion when talking about him after the match.
A guy we have abused for nigh on 12 years because he dared to have ambition. Paul Ince was on TV after the match saying how touched he was by Joe Hart and Defoe and of course Bradley. Paul Ince our original hate figure.
Look at those who have nothing better to do than turn up on a blog all day and name call and abuse our owners for not spending the money they think they should spend and insulting and abusing Baroness Brady for daring to be a successful woman, and a Tory woman at that, and for doing her best for our club.
And finally look at me defending them and sinking to their level as if any rationale or reason that I state will make a blind bit of difference to their hateful rhetoric.
The more I read the blogs the sadder I become, why can't people debate, or argue, their point of view without lies, name calling and hatred directed towards our club?
Hugh and Iain Dale should make a new statement of respect towards our owners and board. That's not to say do not criticise them just to do it respectfully or they are banned without notice. I won't hold my breath as traffic would decrease by 50%. I shall take a break however so hate all you like.