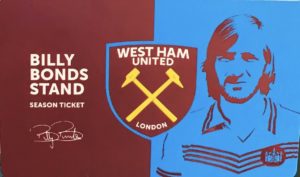 ClaretandHugh's legal team – led by Hammers season ticket holder Chris Hart -wants West Ham to offer a physical season ticket to supporters rather than simply offering a digital alternative.
A number of fans contacted Candh asking if they had any legal recourse against the club after learning that the traditional ST looks likely to be removed.
Chris – chief executive of the large west country law firm Wollen – believes believing that if fans have to queue for ages at the ticket office " as may well be the case there is a high chance/likelihood of things going wrong."
Chris – a fan and ST holder for many years – told CandH: " In terms of the spirit of the issue I agree  some ST holders won't be able to manage the tech and as an alternative shouldn't have to queue for ages at the ticket office.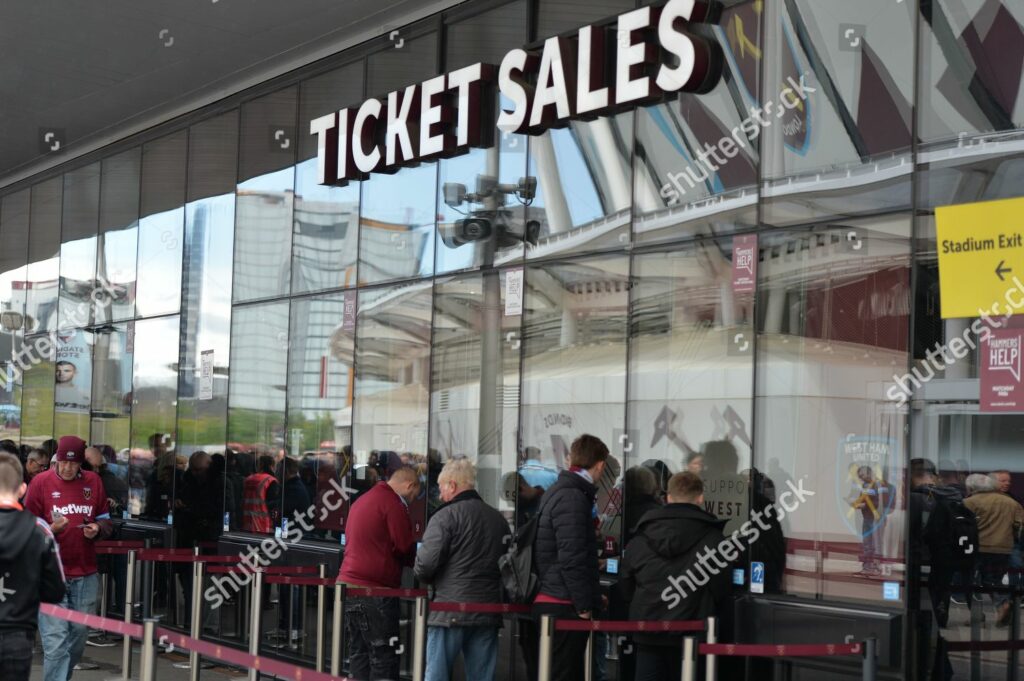 Photo by David Loveday/TGS Photo/Shutterstock (10228077aa)
If tickets are being issued on a match by match basis then there has to be a high chance/likelihood of things going wrong, or an email not arriving, or being deleted accidentally, which will lead to issues, and frankly way more stress for ST holders travelling to matches, and increased workload for the ticket office staff."
Whilst he doesn't see fans having any legal position against the club he declares: "Ideally I would say ST holders should be given a choice.
Those that want/need an actual season ticket should be able to select that option.  Even if they still need to be able to show the NHS App to get in.
Chris added: "In terms of a legal argument against the Club I fear there is little in the way of grounds.  I accept that the Terms & Conditions of ST membership do indeed refer to a ST as a "season ticket booklet or season ticket smartcard".
However the definition goes on to say "and/or (my underlining) any rights arising out of or in connection with any of the foregoing".
In other words, as an alternative to the booklet or card they can simply provide the ST holder with the rights that go with being a ST holder – that is the right to attend matches and sit in a specific seat.  "
Chris also looked at the suspicion a reason for the switch to digital is to enable the Club to switch seats of ST holders for COVID capacity or any other reason.
Clause 4.3 of the Ts & Cs covers this – "The Club has the right to change or modify your seating arrangements on a seasonal or match by match basis".  4.3.2 states that in the event the Club does change seats then "no refund will apply".
Overall therefore, my view is that if the Club does switch to digital tickets ( and I see that isn't actually confirmed yet although it appears likely to be the case), there would be no grounds for a claim against the Club on a legal basis.