ClaretandHugh is introducing changes to the operation as we move on through the season.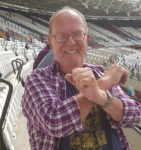 With Dave Langton having now left the operation we have appointed Gonzo to the staff as a key member along with new blogger Simon Leyland after he responded to our appeal for new writers.
Hughie continues to head the operation but long time partner Gonzo will be playing a much bigger role over the short, middle and long term future.
Sean will also to be used far more regularly than recently despite his day job demanding much of his time. He will of course be bringing  with his impressive exclusives,
We are continuing to look for talented bloggers and in particular a young news reporter with the Hammers in his heart.
Let us know if you are in the loop.
Hughie