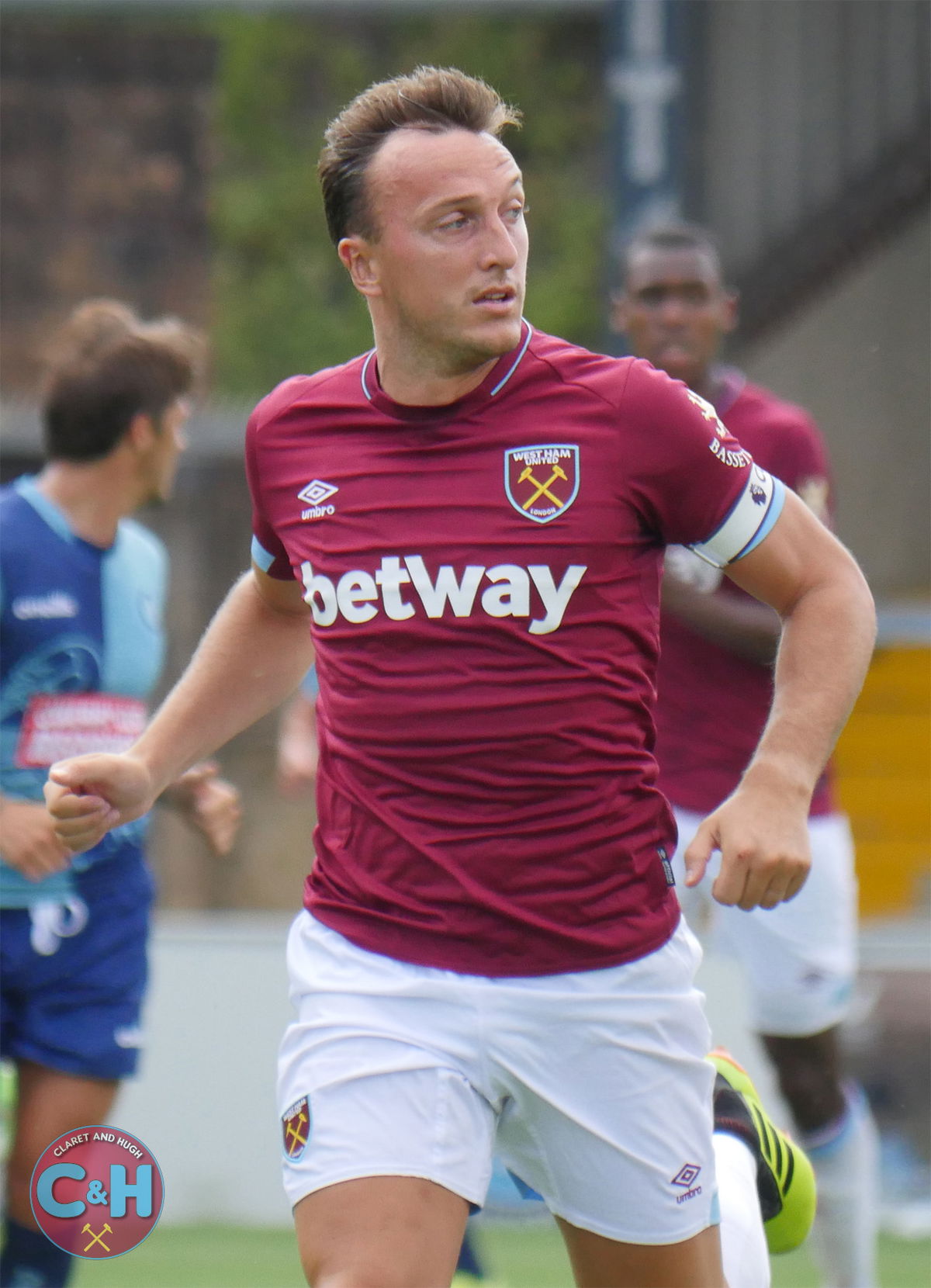 Everything that needs to be said about Mark Noble's immense loyalty to this club will have been said a million times or more.
It's the biggest given in West Ham and probably across the Premier League.
His record speaks for itself and those of us who have followed his journey through the years know he is owed an enormous debt of gratitude from us all.
He comes out of those old days when the club – like many others – was about community rather than corporate, a local lad from Canning Town who has fallen more and more in love with the Hammers as the years have ticked by.
Now, here he is declaring the next season will be his last. Those of us who have seen the passing of so many Hammers greats from Mooro onwards will understand what bringing the curtain really means for these guys. It's a serious tear jerker.
Except that in Nobes' case the curtain will remain up as he moves on to an obvious job on the backroom team watching the development of his son Lenny who is currently in the academy and many other of the next Irons generation.
Mark's years on the pitch are one thing but his regular visits to the academy where he has encouraged, helped and to some extent mentored such as Declan have been  invaluable as Dec himself admits.
And now the new skipper in waiting has made it clear that he is watching and listening very carefully as he learns to become the captain – and hopefully long term club legend – Mark has already declared he wants him to become.
With one year to go he is not going to get the games he has in the past – of course – but unlike many he is not going to move on and slip down the leagues in search of one more pay day as his game deserts him.
It was never going to be that way – Mark's a Hammer for life – and whilst it's almost a cliche to say there aren't any like him any more it's also true.
Mark you have been our hero for a long time – hope and pray your last season is in Europe.
We all owe you and many thanks.
COYI