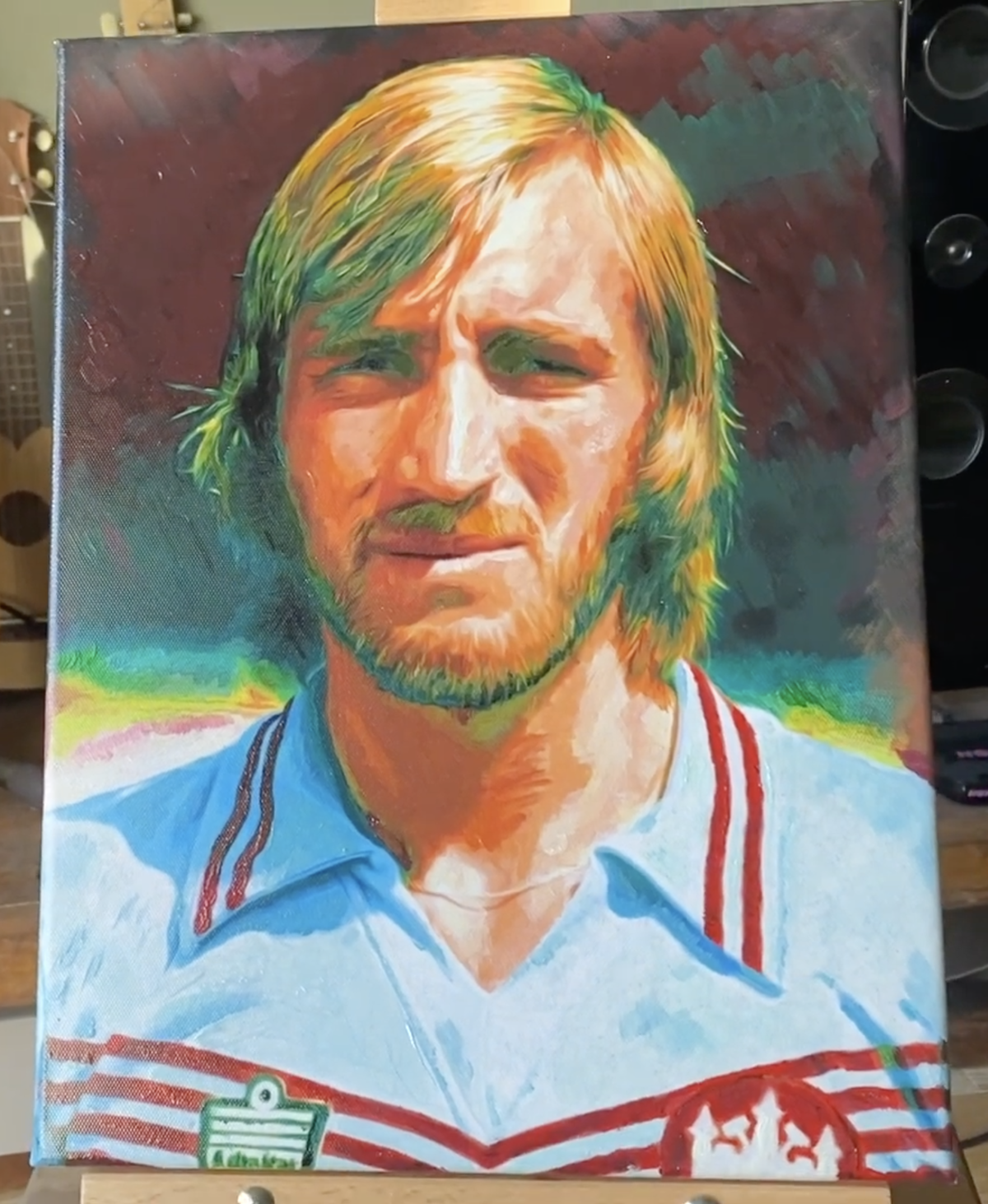 Talented West Ham animator, filmmaker, podcaster and artist Canning Town Len is offering West Ham supporters the chance to win a limited edition print of a new Billy Bonds painting he has recently created.
The professional storyboard artist turned film producer and director made a  West Ham film called Everybody's Second Team, which is available on Amazon Prime and is currently working on his latest film.
The West Ham season ticket holder also has a thriving portrait business and crypto art department selling Non-fungible tokens (NFTs)
His latest exploit has seen him turn his hand to paintings with his first commission being Mark Noble with a second being Hammers Legend Billy Bonds.
Len says anyone signing up to his website CanningTownLen.com will be entered into a draw for a chance to win a limited print of the Bonds work of art.
When he is not creating West Ham art he can be found on the West Ham podcast Moore Than Just A Podcast with his weekly musings.
;