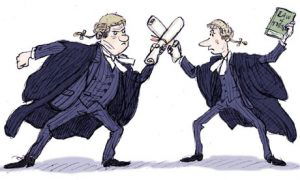 West Ham face their latest legal show down with London Stadium owners E20 next month.
London Legacy Development Corporation (LLDC) who own E20 previously confirmed "There is a dispute with West Ham about what the contract says in terms of capacity. West Ham have absolutely said that they want to increase the capacity to 60,000. And actually, they want to further increase the capacity to 66,000. LLDC and E20 disagree with their interpretation of the contract. We feel that actually if West Ham wants to enjoy more seats then they should commensurately pay more."
A club spokesman previously told Claret and Hugh earlier this year: "West Ham United is seeking use of all seats in London Stadium to initially reach a capacity of 60,000, as was promised publicly to our supporters by all London Stadium stakeholders.
"The seats in question are not 'additional' or 'extra'. These seats are in London Stadium already, have always been there, and have already been paid for under the terms of our concession agreement.
"Having sought a resolution of this matter for many months, West Ham United are seeking a legal declaration because we have almost 50,000 patient and loyal fans on our season ticket waiting list who are being denied the opportunity to support their team. We wish to make the Stadium accessible to all supporters in our community through our firm commitment to affordable family football.
 "The benefits of West Ham United using all available seats to E20 and the taxpayer are tangible, generating a range of additional revenue, including the vast majority of catering revenue, which generated £6m of income for E20 last season from West Ham matches alone, whilst also bringing a significant increase in visitors to Queen Elizabeth Olympic Park.''
Freedom of information requests to E20 and LLDC has revealed that the public bodies have spent close to £6m in external legal services in relation to the former Olympic Stadium.
The concessionaire agreement signed by both West Ham and E20 Stadium LLP in 2013 defines a minimum football capacity of 54,000 but is mute on the subject of a maximum capacity despite having over 66,000 seats available. The agreement does infer that West Ham have the full use concessionaire areas of the stadium on match days which the club have interpreted to include all the seats within the stadium.