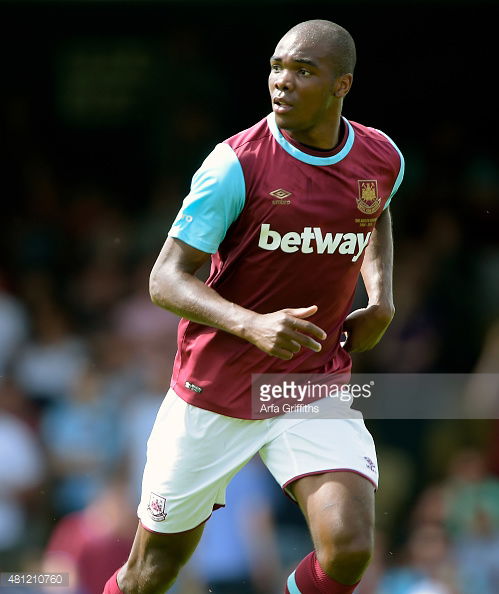 Angelo Ogbonna is clearly still getting back to top match fitness but that didn't stop him thoroughly enjoying his return to Italy yesterday (Sat).
An error early on could have cost us but the brilliant Hammers servant – as captain – recovered and grew into the game against Udinese as we eventually cruised to a deserved 3-1 victory.
Goals from Benny, a worldy from Manu and a final prod home from Mikey ensured we won a game which had seen us go behind early on.
With Aguerd away in Qatar and Kurt Zouma injured there was a responsibility on Oggy and Dawson which they fulfilled in decent fashion.
The return to Italy was great for Oggy but he's glad to be coming back to where  he calls "home" ready to help the Hammers in their bid to retrieve their league position after the poor start to their season.
Commenting on www.whufc. com the central defender said: "It was nice to win the game and nice to be back in Italy for me personally.
"It's always a joy to come back here, even for a few hours. It's very good, but now it's time to get back to my home!
"It was a really good test for us, so to get three goals was very important. We're still doing a lot of jobs to get back, but it's a nice process for us.
"There was a lot of running for us, even as centre-backs! If we want to compare Udinese, it's a team which is very similar to a Premier League team and a good test for us.
"I really enjoyed the game. It was really important for Mick to get a goal, and for Jarrod [Bowen] as well to play like he did. Everyone played really well.
"We still have two weeks to go [until the Premier League returns], so it's really important for us to get fully prepared. Of course, we missed a lot of the squad today, but these games are really important for us."