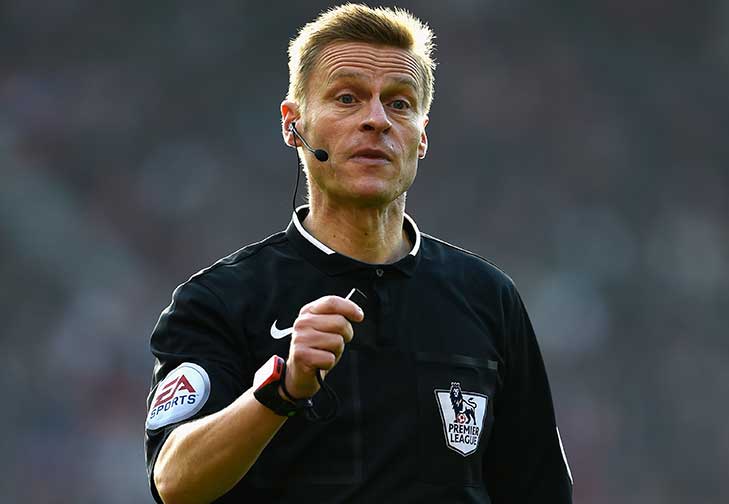 Mike Jones has been appointed the referee in charge of tomorrow's game against West Brom with Assistant Refs named as Simon Beck and Andy Garratt . Neil Swarbrick is fourth official.
Jones has officiated 15 games in 2017/18, with a return of 53 yellow cards and one red card so far.
He took in 30 games in 2016/17, with a return of 120 yellow cards and five red cards.
That season his highest card count was seven yellows and one red in the Accrington v Morecombe game. He also showed eight yellows and one red in the game Sheffield United and Scunthorpe United.
He took in 40 matches in 2015-16 and in those games, across all competitions and football divisions, he handed out a total of 131 yellow cards and three red cards.
He was most card happy in the match between Crystal Palace and Bournemouth on February 2 with a total of seven yellow cards shown.