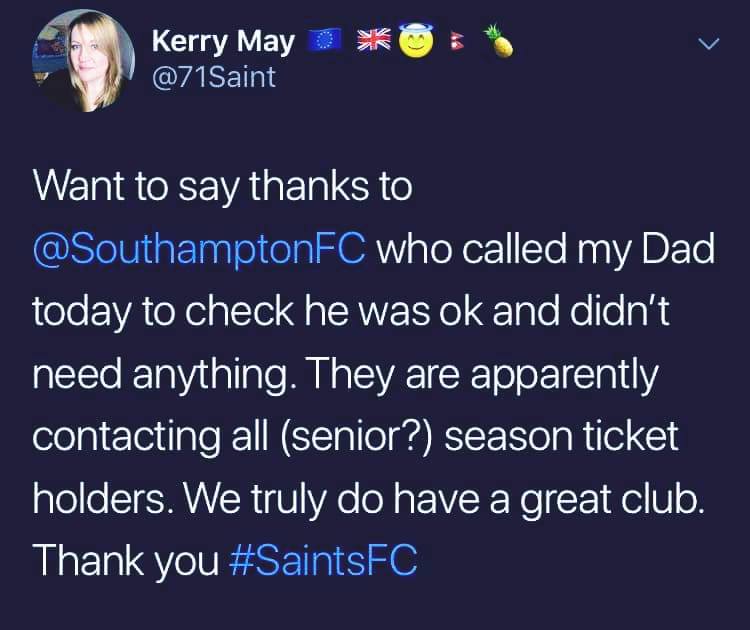 West Ham and Southampton are coming through the enforced break with much credit.
First and foremost they are the only two Premier League clubs where players have accepted either cuts and deferrals of wages along with senior management.
But beyond that they are clearly very active in ensuring that during these difficult times they are looking after their fans – notably the older ones trying to cope with self isolation.
Hammers skipper Mark Noble sent out a personal letter to thousands in the area whilst the club has been active in helping local foodbanks and the like.
Now Southampton – very much a club with a 'family ' heart too are making sure that their people aren't forgotten and the image above demonstrates exactly that.
Congratulations Saints – once again we are seeing the acceptable face of football and an attitude and approach which shows that many things are much bigger than the game!