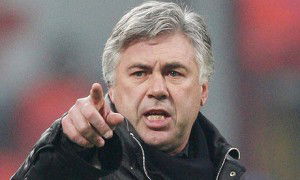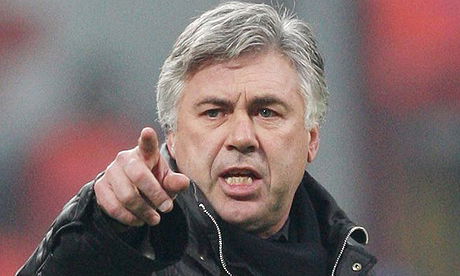 Real Madrid's Carlo Ancelotti is a surprise joint third favourite this morning to become the next West Ham manager.
Although two bookmakers have suspended taking any further money on the next West Ham manager, one of the remaining two bookies, Sky Bet has installed Ancelotti as an unlikely joint 16/1 chance along with Rafa Benitez and Steve McLaren.
David Moyes is second favourite at 8/1 but Slaven Bilic remains the massive odds on favourite at 1/4.
In his pre match conference Sam Allardyce earlier this week joked Ancelotti would be the next name linked:
'This time though it's more the speculation over the other managers that seem to be taking my position.Probably tomorrow it will be Carlo Ancelotti, he will be the next in line."
Four years ago Ancelotti said he would manage West Ham.
'I would coach West Ham – why not? It's a challenge to manage a team in the Championship. The atmosphere at West Ham is amazing. It doesn't matter if you manage a top team or a smaller team.It's more important to work. I was happy to train in the second division when I was learning.When you manage, you don't think about the money. It has never been a motivation for me.'
However it appears Ancelotti is planning a sabbatical if he gets the sack. Speaking after yesterday's game he said:
"My future is clear in my head, either I stay here at Real Madrid, or I stop for one year."