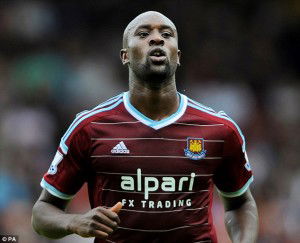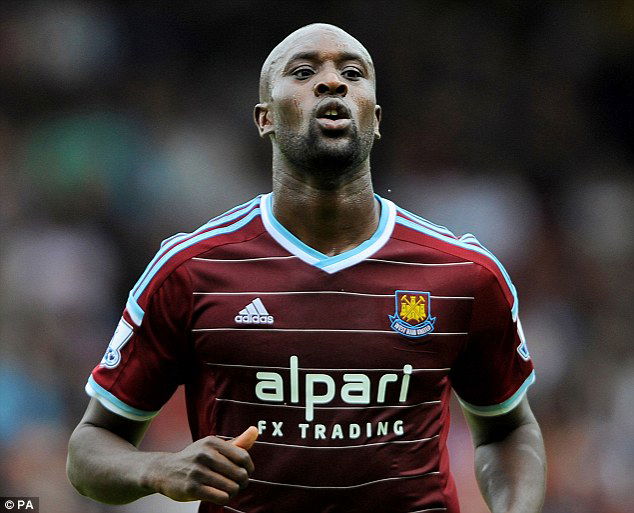 Hammers striker Carlton Cole has hit back at the FA by declaring on twitter  "I think I'll op to be a robot on here from now on. Showing any emotion On here gets me into trouble."
His comments came on Twitter  following his £20,000 fine for sending abusive comments to a Tottenham fan.
An FA statement earlier this week said: 'Following an Independent Regulatory Commission hearing today, Carlton Cole has been fined £20,000 after he admitted breaching FA Rules in relation to social media. 
The West Ham United player, who was also severely warned as to his future conduct, admitted posting a comment on his Twitter account which was abusive and/or insulting and/or improper and/or brought the game into disrepute, in breach of FA Rule E3.'
Vice West Ham Chairman Karren Brady has also hit back at the FA's punishment by saying "Carlton Cole being the gentleman that he is, accepted a misconduct charge and a £20,000 fine – after tax – from the FA for his ungentlemanly reply to a Twitter abuser.
"I can see no justification for Cole's fine or the FA to be involved as it didn't happen on the pitch. If I was head of the PFA I'd fund and fight this case"