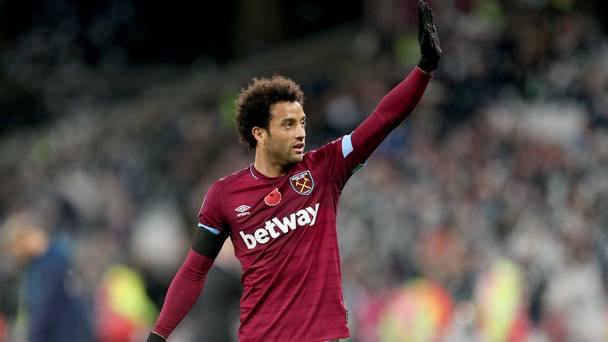 Former and current professionalsstick together and generally refuse to say a word against each other's past or present performances.
And Carlton Cole is the last former Hammer on earth you would expect to hear making his feelings clear on a member of the current West Ham squad.
But he has unusually broken ranks to direct some pretty harsh words towards Felipe Anderson's efforts  in the game against Liverpool on Monday night.
The return of Anderson was hailed by manager David Moyes as a chance for him to show that he can be a game changer and compared his expectations to those of Marko Arnauotovic.
It certainly didn't happen in the game against the League leaders despite the boss saying he knows the Brazilian had it in his locker.
And Cole has quickly made it clear that the £36 million signing is more than under performing accusing him of not looking bothered at Anfield.
"Felipe Anderson for me is a great player but he's just not pulling his weight about, at the moment," Cole told The Debate. "I don't like to batter my colleagues as footballers, but he should be doing a lot more.  
"He's got so much talent but he just didn't look bothered [against Liverpool]. He is an important player for us. I just wanted for him to have a good game and then take that confidence into the next one, which I don't think he really did."