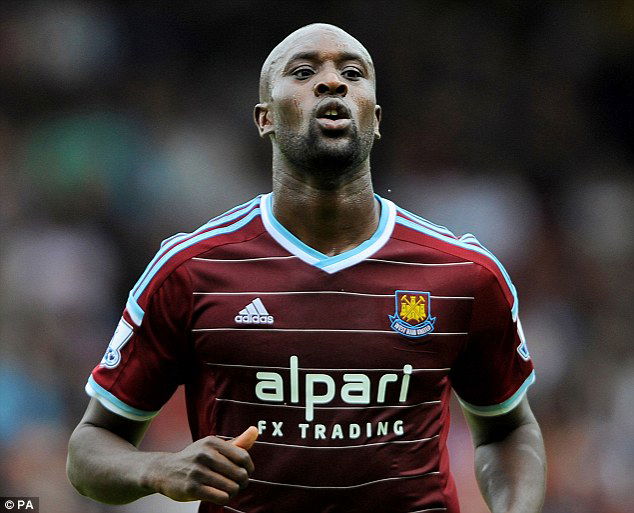 Carlton Cole has delivered a farewell message of thanks to all Hammers supporters on what almost certainly looks to have been his last Boleyn game yesterday.
Quoted on the Hammers Balkan Facebook page the big striker says: :"Thanks for all the lovely messages. West Ham have & always b a major part of me. Wherever my future may lie West Ham will b right there with me.
I am so glad to have grown from a boy to a man at this club & I have enjoyed every minute of it. I've learnt so much about life here. I've had ups & downs, highs & lows on & off the pitch, trust me it's not been as rosy as you may think it would be for a prem footballer.
It has been an emotional roller coaster, but one thing is for sure, your support has been invaluable to me and the team. Respect to you for always sticking by us even when it seems hard to do that.
Wherever my future may lie I will not forget the experience I gained by being a part of the West Ham family. Thanks for everything. COYI." ‪#‎AlwaysBelieveInCarltonCole
Thanks Carlton and all the best from ClaretandHugh