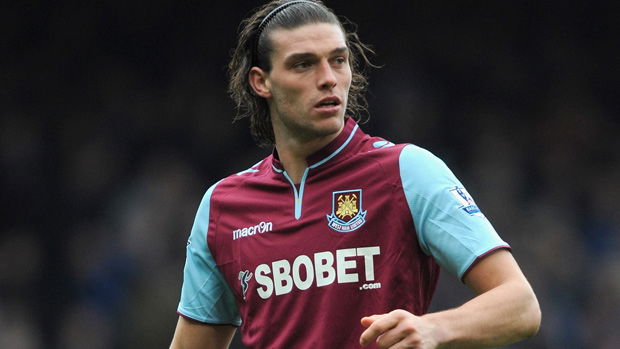 Andy Carroll is finally getting the 'keep fit' message' after making up his mind to start listening to people.'
His presence in the Hammers team will be crucial this season with question marks surrounding Enner Valencia and Diafra Sakho fighting for fitness.
And looking to the future the 27 year old declared: ""I have to take a step back and go in the gym, do lighter work, or have a second day recovery when the lads are out on the pitch where normally I would've just wanted to be with them all the time.
"It is a case of learning from your mistakes. It's been a long time now where I've wanted to be playing matches and not be by myself in the gym. In the past I haven't listened and thought I could get away with it, and it hasn't helped.
"There are a lot of people who have tried to drill it into my head for three or four years now and I haven't really listened. So it's about time I started.
You know, take it easy in training. For the second goal against Juventus I took out about four players, ours and theirs. In training I do that too, that's not good for me or our players. I have to take it easier.
"My missus set the ball rolling about listening to advice, it was like, 'Oh yeah, I've got to listen to everyone'. And obviously it's worked.
"It feels good having a clear run at the season. Missing pre-season and not being with the lads for a couple of months, that is really tough. You're on catch-up, so it's nice to be there from the start."
He admits that England is very muh on his mind as former boss Sam Allardyce prepares to  name his first squad later this month for the World Cup qualifier away to Slovakia on September 4.
Carroll, 27, said: "Obviously England is right in my head. That's where I want to be, back in the England shirt, but I can't get there just on the manager being my old manager at West Ham.
"It would be unfair to even think that. I've just got to work hard, listen to the staff at West Ham, play games, score goals and create chances and hopefully he will pick us. Nothing is a guarantee.
"I don't think Sam being in charge gives me a better chance. Any player, every English player, wants to get into the squad, no matter who the manager is.
"The most important is to play for my club, keep fit for West Ham, score goals and then whether it's Sam or any other manager, try and push myself on from there.
"Clearly Sam knows what I am capable of, in and out of training and in games, that's nice to know. Hopefully I can push myself in."