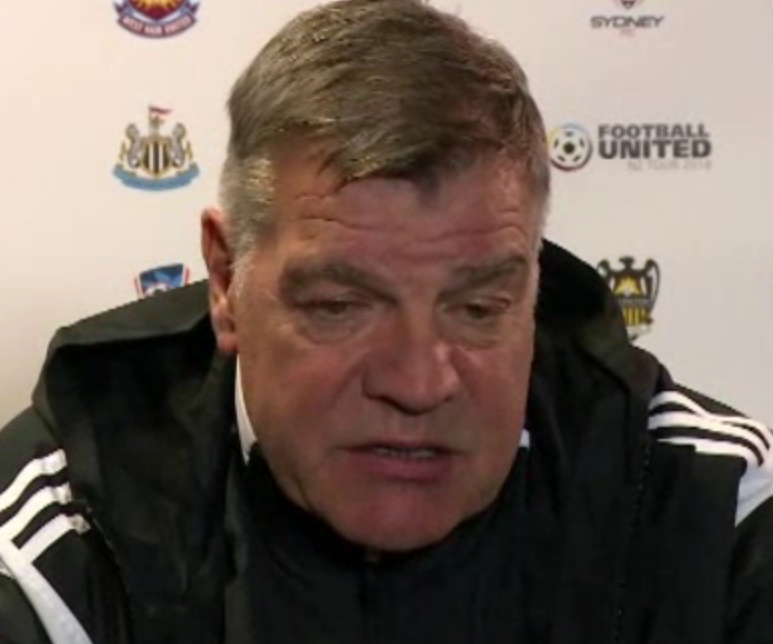 Sam Allardyce is relishing the prospect of suffering serious selection headaches once Andy Carroll is back in the squad
The big striker is about two weeks away from fitness and the manager said: "I don't think it will be a selection dilemma. That is the right thing to have as a manager.
"Working out who to play and where to play them when the squad is fully fit is what you really like to be doing every week."
He added: "We have great strength in depth.You see James Tomkins coming in and performing to the level he is and showing that the players, when they do step in, have an extra level of determination to prove what they can do and say that I can't leave them out."
Carroll is already champing at the bit at the prospect of a return, but the manager insists that he will not be rushed back.
He said: "He just has to go through they final part of a pre-season as part of his recovery," he explained. "We have to slowly ease him into games, see if he gets through it and how he feels.
"By game three or four, he will hopefully have completed 90 minutes, but if in that time, he gets a chance to go on the bench and be useful to us for 15 minutes or so, we will look at that.
"With the results we are getting, it means that you don't have to look at Andy too early and push him back which is great for us and for Andy.
"He is training with the lads and we will see how quickly he improves his sharpness and fitness."