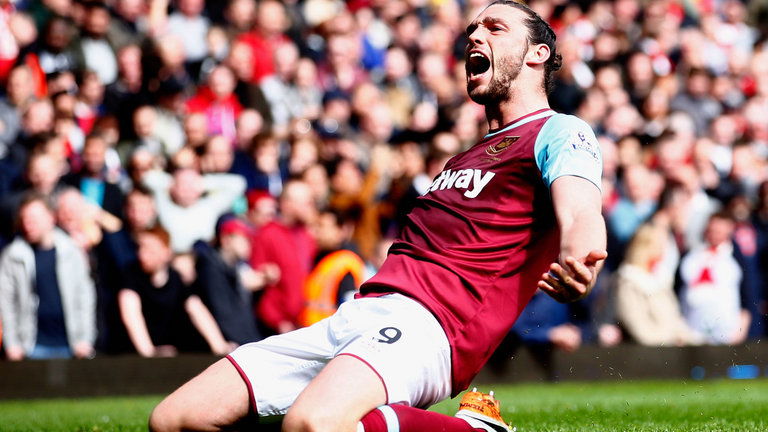 At last we have a return date for Andy Carroll.
Andy hasn't managed to start a game this season and the ongoing saga of his and Dafra Sakho's absence has contributed to many column inches both on this site and elsewhere.
But finally it seems the long wait is coming to an end and unless something has been lost in translation, the big striker will be back in the squad for the match against Spurs.
After being plagued by questions about Carroll's "gunpoint terrror" from journalists at his presser yesterday, a frustrated Slaven Bilic finally managed to turn the questioning towards the one issue that we all really wanted answering.
Speaking of an AC return to action he declared: ""Andy's had the injections. He started running a couple of days ago and there was no negative reaction.
"He's progressing. If it all goes well, then in a couple of weeks he will be on the pitch."