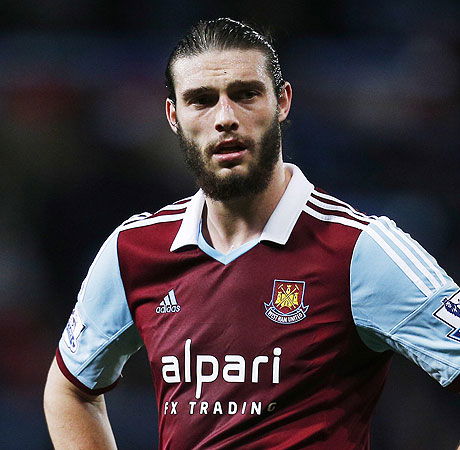 Credit where it is due to Sam Allardyce!
A few weeks ago – had we been too influenced by the view of the Twitter keyboard warriors – we would have accepted that Kevin Nolan's re-introduction to the team was a 'given.'
Didn't happen!
Now I have little doubt that the same chorus will arise from some areas after the manager earlier today started talking up an Andy Carroll return within the next two or three weeks.
He was quick to point out that he intended to remain with a two-up system and that someone would definitely be playing alongside the record signing.
However, I'm not at all sure Carroll will be launched straight back in the team and that the manager  is ready to desert a winning formation at the drop of a hat. I hope not.
Inside the club the view is that AC has a real battle on his hands to find a place in the team and that he is facing a serious battle for selection.
It may or may not have been very easy for Allardyce to hand a place in his starting line-up to Nolan. He didn't and I don't expect him to do so in the case of the captain's best mate.
However when Carroll does return I reckon it will be quite an exciting period seeing how the manager changes things to accommodate him alongside such exciting from men as Valenecia and Sakho.
But an immediate return? I seriously doubt it,
Stick with the in-form players Sam!