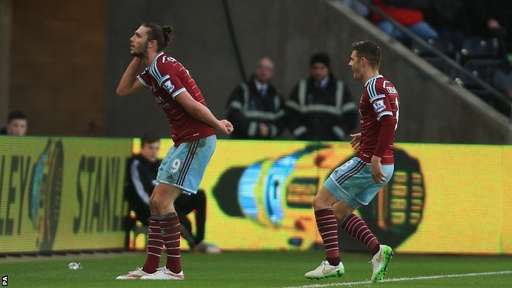 Big Andy Carroll  gave the home fans a hard time after he'd scored his wonder goal at Swansea this afternoon.
And afterwaeds the club's record signing said: "I had been out wide and the fans were giving me some and when I scored I had to get out there and give them some back to tell them to shut up!
I enjoy the banter. When I was a fan and a season-ticket holder at St James' Park I would shout at players on the pitch so I know what it is like.
"We have to keep going and get back winning games and pushing for Europe and I don't see why we can't do that."