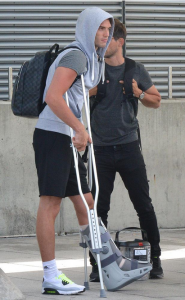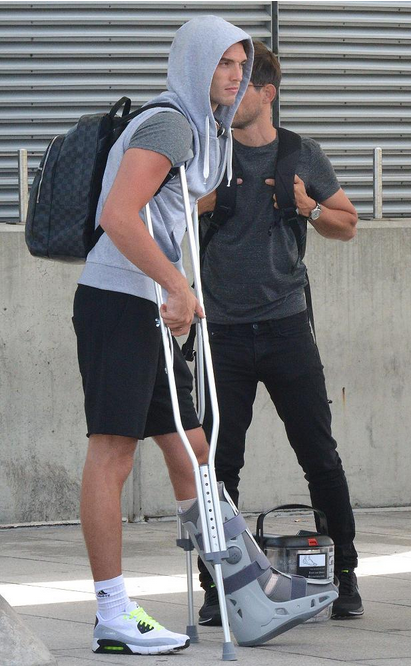 Andy Carroll has hit the depths of despair!
Having been ruled out for four months with an ankle injury, the Hammers striker is being reported today as barely being able to cope with his second major injury setback in 12 months.
The newspapers are full of quotes from Sam Allardyce  claiming Andy is in a very sad place.
The manager spoke in similar fashion after last summer's plantar fascia injury – and declared: "Andy is pretty miserable. He is not very happy with life at the moment because it is a massive blow to him again.
"We just have to pick his spirits up. Hopefully, when the boot comes off and the specialist gives him the OK to start working again he will feel a lot happier with himself.
"But he is certainly very upset and very miserable at this moment in time."
His injuroes and World cup exclusion have  takenn their toll on the player in a big way and his Hammers team mates doing their best to help him through his second ordeal.
James Collins knows exactly what Carroll is going through after he suffering with calf , hamstring and knee problems.
He said: "It is devastating for him. I had a similar situation last year and it is tough for him. Injuries happen and he has had two bad ones early in his career..
"He is a good character and has got good people around him. I am sure he will be back quickly."