Andy Carroll will again be missing from action with injury when Everton visit the London Stadium at the weekend.
This time  he has a thigh problem following the groin, ankle, knee and quads problems that have plagued him this season.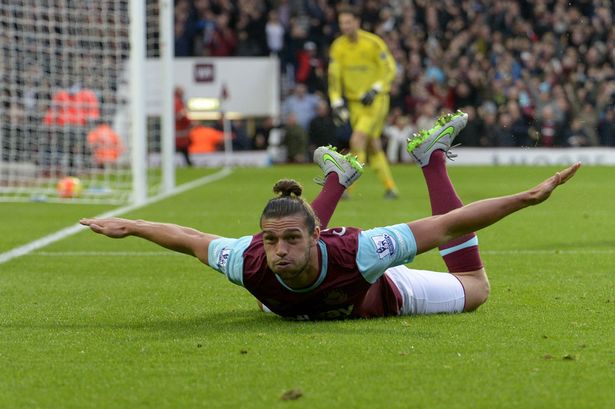 O Wish I got paid the amount Carroll does when I was off sick from work, time to cut our losses
O Time to part ways, I sadly believe.
O A place in the Guinness Book of Records as the world's most expensive hypochondriac
O Can't fault his commitment when he plays he does give it everything, probably more than most. But how long can we continue with a striker who is not reliable. Just think it's time to bit the bullet and move on.
O The fact that we've known Andy isn't a reliable option for a while now doesn't make me want to have a dig at him. It shows that we haven't made a concerted effort to replace him or sign suitable backup.
O He has to be sold for the highest price we can possibly get, if the Chinese want him then get rid. When fit he offers something different to anything else in the league but he is rarely if ever fit for selection. You can't build a team round him The squad needs some serious surgery this summer for sure. Time to be a bit more realistic and ruthless!