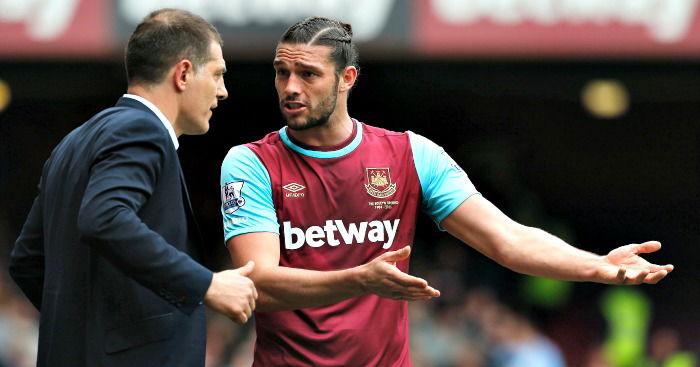 Andy Carroll has thrown his considerable weight behind Slaven Bilic declaring "I 100 per cent want him to stay."
Aaron Cresswell had earlier spoken of the dressing room having given Slav total support and now AC has spoken in the most glowing terms of Slav as a man and a manager.
Carroll said: "He is very good, especially at man-management and likes to talk with the players. The training is brilliant and he has great confidence in the players.
"I like the way he talks to me and the way he installs confidence. When I have been injured he is the first one to come to me and say 'don't worry – we will do this right next time' and always trying something new to help the players.
"He still knows what it is like to be a player. He arrives in the morning and even though there is a staff table in the canteen, he will come and have breakfast with the players. He will sit and chat with us.
"After training we could be sitting in the sauna and he will come in and sit with us. He is just like one of the players and will just chat away which is good.
"I would 100 per cent want him to stay. He is a great manager and all the players think the same way. I don't think there is any player in the changing room who would think any other way."