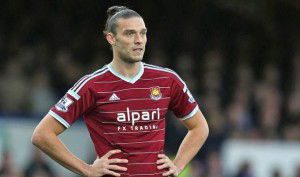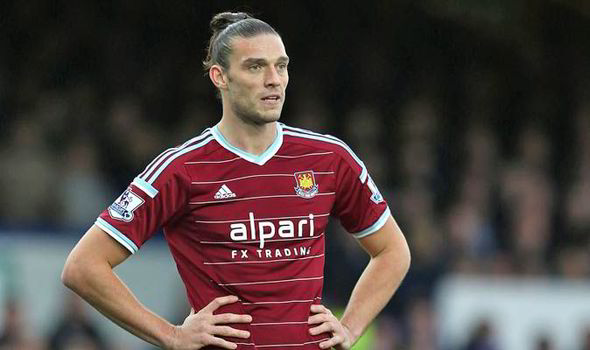 A perhaps overlooked feature of the Everton replay was the sheer joy that passed between Andy Carroll and Enner Valencia as the pair combined for the Ecuador international to score his first Upton Park goal.
It had become clear to most people that previously they simply hadn't worked as a pair. I wrote as much – but on Tuesday evening it was clear that Teddy Sheringham had earned his money and that the two strikers had put in some hard work together.
Valencia appeared to spend much of his time in advance of Carroll and thus when AC provided the assist he was perfectly placed to slide his shot past Toffees keeper Joel Robles.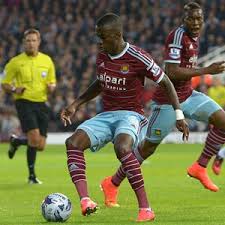 The celebration that followed between the pair was a sight to behold and an indication of the time the pair have spent on sorting things out.
It can't have been easy for Valencia speaks not a word of English but obviously the international language of the game has taken over and things now look better than they have since the pair came together in Diafra Sakho's absence.
Carroll commented: "There's been a few changes in the way the way the system has been working and I feel we can only get only get stronger the more me and Enner play up top. I thought he was brilliant."
Having got that sorted – or at the least seeing it developing properly – we can be more hopeful of things happening up top while Sakho is injured.
They are gonna need to for the simple fact is that we are still six games without a win in normal time and the best way I have found of finding out why is to speak with neutrals.
I've spoken to eight in the last 24 hours who all say much the same thing – that we didn't play well and that it wasn't a case of Everton stepping up their game as us defending deeper and deeper.
One – a Bolton fan – said: "Sam was the same here. He has the team attack in little bursts and if they get a lead he is more interested in defending it than extending it."
I didn't see enough of Bolton to make any kind of judgement but the observation makes sense on the strength of what we are seeing right now.
The excitement and drama of Tuesday evening still can't disguise the fact that we are now six games without a "proper" win.
We must hope that Carroll and Valencia can start to change that but the real problem may lie in defending a lead rather than going all out to extend it.
And that becomes a managerial problem.