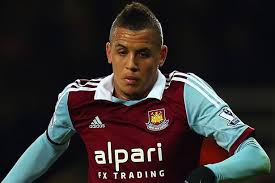 Ravel Morrison – unwanted by any Championship club on loan – has been paid up by West Ham United as a result!
The Hammers came to a deal with the midfielder which has allowed him to leave the club ahead of his summer move to Lazio.
The Irons were ready to allow the 21 year old to move to another loan club on loan in the window that opens on Monday.
But it quickly became clear there were no clubs out there for the player and that even had there been he would have been wanted on a bottom of the  barrel cut price deal.
A source said: "We have paid him up. We came to an agreement. Nobody in the Championship wanted to loan him and they would have wanted a discount on the wages had there been.
"That would have seen them only paying them them to last day of the season, when his contract runs to June 30th.