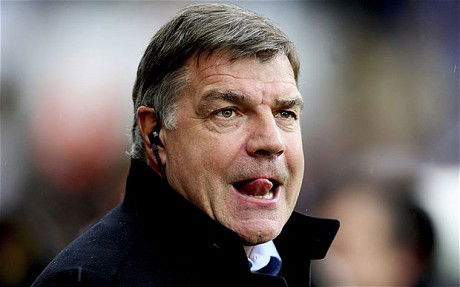 The strident sound of changing tunes is becoming almost deafening across the West Ham world.
For it appears that even among those who a few weeks ago doubted the stories of a managerial change the message that this may be the last few weeks of Sam's controversial reign is now beginning to penetrate.
In the interests of professionalism and good taste I won't name any of them but we too have had a change of heart in one particular direction – more of that later .
Sufficient to say one – seemingly a long term supporter – wrote that "he is highly unlikely to be offered a new deal by the club, who have already begun to look into alternative options."
A little late on parade, they add that David Moyes appears to be the preferred choice by the board – well yes!
A second long term supporter – and a guy for whom we have some real respect over here at ClaretandHugh – writes that whilst he has always supported Sam, he found Saturday very hard to take and is now much more open to change.
A veil of silence, meanwhile, has been drawn over things elsewhere. On the official site the regular comments in the "From the Boardroom" haven't appeared this week.
David Gold's look ahead at the Stoke City match remains in place with no further updates from board level.
Over here our chief pundit and analyst Leroy Rosenior wrote last night that Sam would surely have been told by now about his position by any other manager who may have been approached and watching the carryings-on from a  distance had not been a pretty sight.
And before  anyone accuses us of becoming holier than thou we too have had a change of tune!
We cannot believe that so much uncertainty surrounding the manager is a good thing at any time and that it has dominated the minds of fans for far too long.
The sound of silence from the boardroom has become deafening and we reckon the time has come for a clear statement from on high.
It can say much or little but as season ticket deposit time arrives on Friday we believe the position should be made as clear as the club can possibly make it.