The clash between West Ham Women and Aston Villa Women descended into absolute chaos, as defender Hawa Cissoko and manager Paul Konchesky were both sent off.
The Irons did manage to win the game, going 2-0 up within the first 15 minutes, although Villa attempted to stage a fight-back and pulled one goal back before full-time.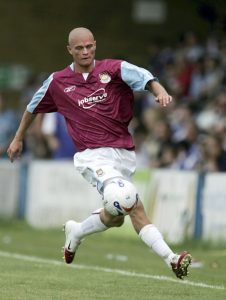 Nevertheless, the headline-grabbing news is that of the brawl towards the end of the game.
Cissoko was involved in a clash with Villa's Sarah Mayling, as the two shoved each other in the middle of the pitch. Cissoko then made the decision to throw what looked like a punch, and she made contact with Mayling.
The referee subsequently showed her a red card but the melee continued and began to involve both benches too.
Konchesky was then sent off as Mayling remained at the centre of the melee.
He defended himself after the game, insisting that Cissoko did not deserve to be the only player sent off, as Mayling also raised her hands.
Quoted by The Guardian, he said: "I'm not sure what happened really on the pitch. I did see Hawa raise her hands, but I saw the opponent raise her hands as well. She stays on the pitch and Hawa gets sent off.
"As Hawa went down the tunnel, some of their staff were saying stuff to my players which I don't respect. Me and my staff will obviously stick up for my players and I think that's why you see [that]."