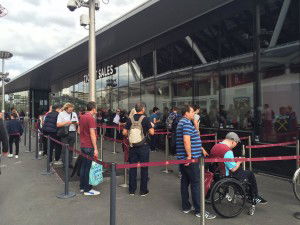 West Ham home fixtures against Chelsea on 23 September and Manchester United on 29 September are now completely sold out which means Ticket exchange is now open for those season ticket holders who can not attend either game.
This means that if for any reason you are unable to attend either fixture, you can now list your season ticket seat for resale on our official Ticket Exchange, to give other fans who are still trying to get tickets the chance to be at the game. If someone purchases your seat, you will earn Club Cash which can be redeemed against a number of club products or your season ticket renewal. The Club say the vast majority of seats which are listed early on the Ticket Exchange are sold, so they recommend that you relist as early as possible.
Instructions on how to use Ticket exchange can be found at https://www.whufc.com/tickets/ticketexchange
An adult band 3 ticket re-listed on Ticket Exchange would earn a season ticket holder £37. 72 in Club Cash while a U16 ticket in band would earn £8.75 in credit.