Chelsea legend Frank Leboeuf has demanded that the club sign Declan Rice from the Hammers.
The England international has been heavily linked with a potential move to the Blues in recent transfer windows.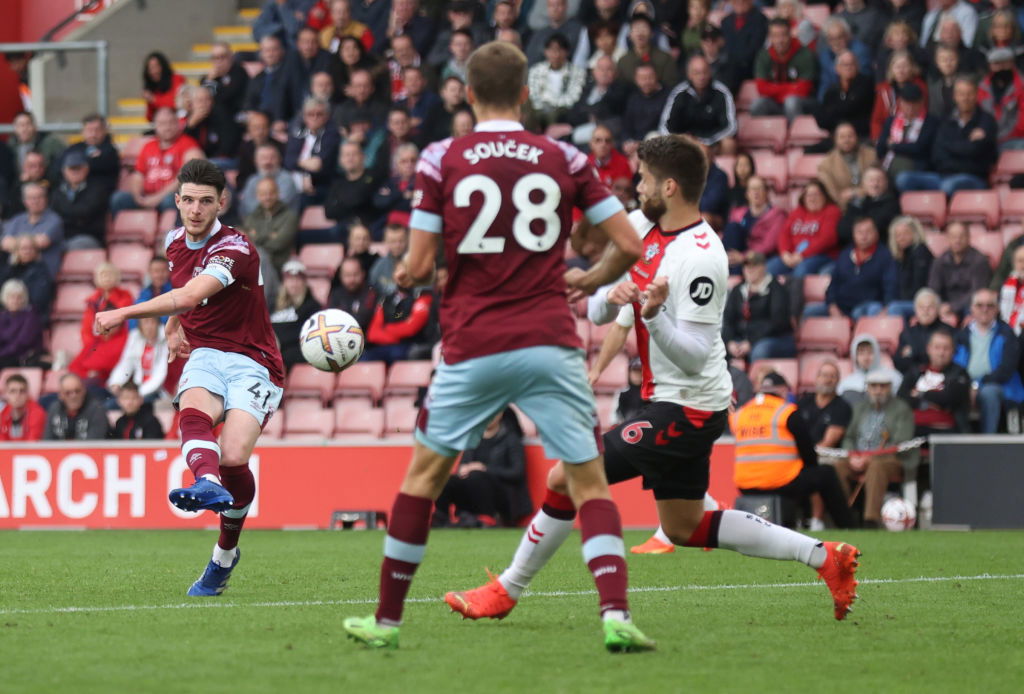 We have reported plenty of times that Declan has reached an agreement with the Hammers to stay for at least one more season, and there is the potential of him leaving in the summer, provided the right bid is tabled.
Rice would cost well in excess of £100m and Leboeuf is insistent that the Blues snap Declan up, so that he can replace the ageing N'Golo Kante, who is suffering more and more with injury issues.
Quoted by Football 365, the Frenchman, who played for the Blues between 1996 and 2001, said: "Kante is out for about four months and while Jorginho is a great player he is not defensively minded. Kovacic is a good player and he does his job well but he needs a partner.
"Declan Rice is the one for me. It would be very, very interesting if Kante leaves. I would love to see them go and get Rice from West Ham.
"I get goosebumps thinking of Mason Mount and Declan Rice playing together at Chelsea because they are academy graduates and that's what fans want to see. Man Utd are missing the point with their transfer policy of just buying big stars.
"They need to remember the Neville brothers, Beckham, Scholes, Giggs etc all came through the system and providing the backbone of the greatest period in the club's history.
"The biggest figure in Chelsea's recent history is John Terry, who OK started at West Ham but he's Chelsea through and through and came through the academy like Mason Mount. Declan Rice belongs to Chelsea, like Conor Gallagher."
Declan has been quietly excellent this season and is also likely to be a key player for England at the 2022 World Cup, which starts next month, having become one of the first names on Gareth Southgate's team-sheet.