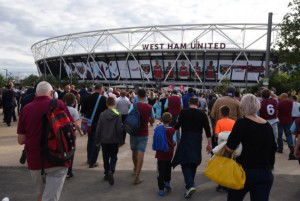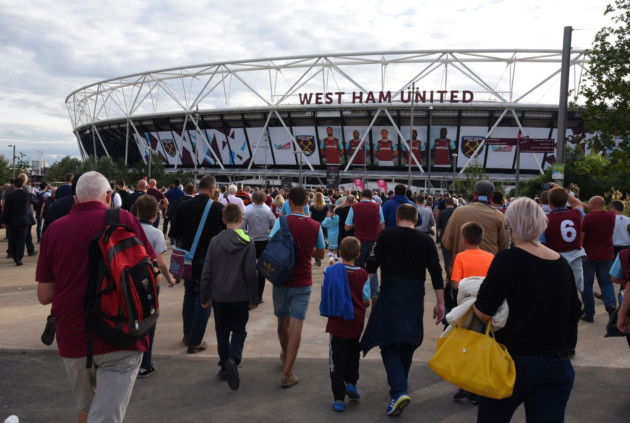 The chances that West Ham could ground share with Chelsea or Spurs have been described as extremely unlikely despite reports in a tabloid last week.  The Sun newspaper claimed Chelsea were holding talks with West Ham over moving to the London Stadium for three years while they rebuild Stamford Bridge.
However, a stadium insider described the chances as extremely remote. They admitted that both Chelsea and Spurs had approached operators London Stadium 185 with a view of renting the stadium and both were shown around the facilities on offer.
Both clubs wanted larger corporate areas with the London Stadium only offering 3,600. Wembley Stadium, by comparison, has 15,000 Club Wembley corporate seats. Either incoming club would need to fund millions to build additional corporate facilities.
Despite agreeing to ground share the Stadium West Ham would need to give permission for another Premier League club to share the London Stadium so they effectively have right to veto.
If a ground share of another football team ever does take place West Ham's rent would half to £1.25m per year and the incoming team would need to pay the Hammers a fee of £7.5m compensation.
How Chelsea fans would great sharing with a West Ham branded stadium is another matter entirely.
On 13th of May last year Karren Brady wrote in her Sun football diary " Chelsea
asked to come and have a look at our new home and I showed their people around. They commented it was one of the best football stadia in the world and that's because it is. I have very good relations with Chelsea and, yes, they have enquired about a ground share in 2018.Any final decision on letting the Blues move in will be ours and not the London Legacy Development Corporation's, or indeed Chelsea's."